GameStop cancels in-store events indefinitely in response to COVID-19
But employees reportedly struggle with lack of cleaning supplies or emergency sick leave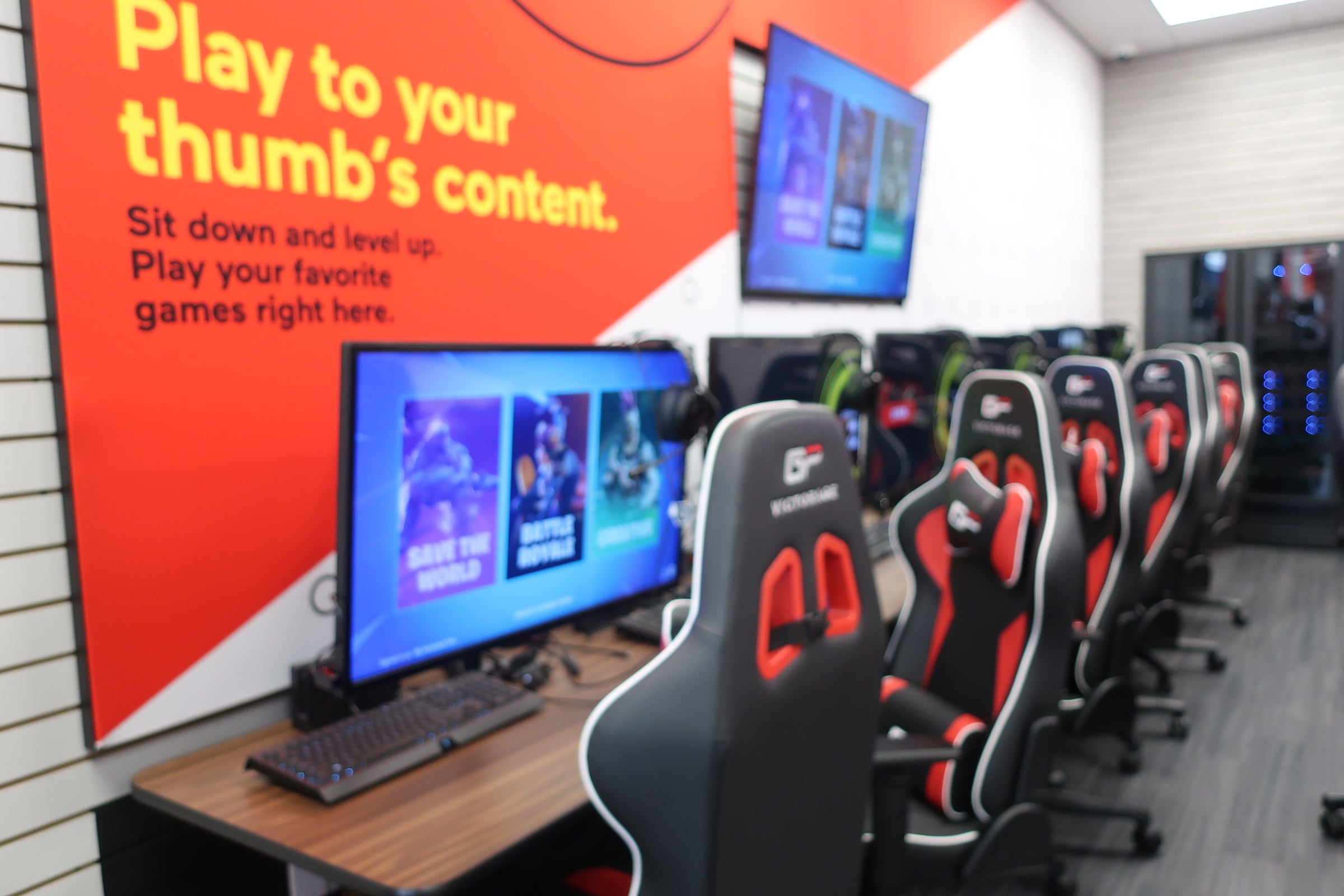 GameStop is keeping its physical retail stores open for the time being in response to COVID-19, but has cancelled all midnight launch activities and gaming events indefinitely.
In a statement first sent to Vice following their reporting of the situation and since also received by GamesIndustry.biz, GameStop confirmed the cancellations, while also outlining other practices it was following "to provide customers and associates with the safest environment possible."
These include only allowing ten customers within a store at a given time, disabling game demo stations, and in-store line management to ensure one meter of separation between customers -- half of what the Center for Disease Control currently recommends.
"Additionally, we have implemented heightened cleaning practices on all high-touchpoint surfaces within our stores," said GameStop senior vice president of store operations Gary Riding in the statement. "And like other retailers, we are taking aggressive actions, in an admittedly difficult environment, to quickly obtain the necessary cleaning supplies needed."
However, store employees are concerned that GameStop's measures are not sufficient. Speaking to Vice, multiple workers pointed out that the company had only suspended events and instituted limitations on lines and number of customers in the store as of today.
Employees shared an in-store memo reportedly circulated today, which said that a cleaning supplies package planned for circulation to all stores would not be available due to the supplier being unable to fill the order.
Though they were told they would receive additional hand soap, employees would need to procure hand sanitizer and other cleaning supplies on their own -- despite local shortages -- with GameStop covering the costs.
The same memo reportedly also instructed employees to leave demo stations turned on if they are from companies that have paid for space in the store, such as Nintendo, Sony, or Microsoft. Though this instruction was reportedly given earlier today, GameStop's official statement since says it is disabling all such stations.
The memo also recommended that workers stay home if they or someone they knew became sick, regardless of whether or not it was confirmed as COVID-19.
However, two employees went on to say that they were being forced to use existing personal, vacation, or sick leave, and that the company had not established any emergency policies for sick pay due to the current situation.
GameStop did not respond to GamesIndustry.biz's request for more information as to if the company would be implementing an emergency sick leave policy, or if its concept stores in Tulsa, all of which were designed to emphasize community interaction, would be impacted differently.