GameStop has "at least 10 years of runway left" - Pachter
Wedbush analyst sees a longer tail for the leading retailer's core business despite the rise of digital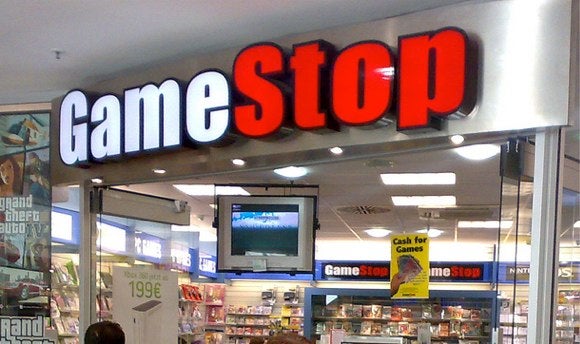 For years now, industry pundits have been predicting the death of video game retailers like GameStop. With The NPD Group continually showing retail sales declines in its monthly reports, the thinking is that digital distribution methods will eventually make GameStop - and its used business empire - all but irrelevant. In his latest investors' note, Wedbush Securities analyst Michael Pachter said it'll be a long time before that happens.
"We...think that GameStop has at least 10 years of runway left in its core business," Pachter noted, adding that GameStop is also benefitting from selling used devices, not just software.
"In the meantime, the company is leveraging its pre-eminent position in selling used game consoles into a strength in offering used smart phones, tablets and other consumer electronics, and we expect substantial growth from this category over the next several years. GameStop management has consistently returned the company's free cash flow to investors, and we expect them to continue to do so, suggesting to us that EPS growth will continue for much of the next decade."
Thanks to Microsoft reversing its always-online and used games policies for the upcoming Xbox One, the next round of game consoles should be fairly kind to GameStop's pre-owned business.
"With the status quo remaining largely in place for used gaming on next gen, the transition of sales from physical to digital should be quite slow," Pachter said. "GameStop's PowerUp Rewards program should enable continued market share gains and position it to be the 'last man standing' for physical sales."
There are some in the industry who also think that retail will always have some significance to the market, even if digital does become the predominant purchase method by which to acquire games. Ubisoft's VP of digital publishing Chris Early commented to GamesIndustry International recently, "Maybe the store experience will morph. Maybe you'll see more of an Apple-type experience store where you're able to do things, but I don't think it'll go completely away."
GameStop will report its second-quarter earnings on August 22. Wedbush has assigned the company an "outperform" rating and a 12-month target of $49.