GameStop gives up on selling the company
Stock tumbles 25% as retailer terminates search due to lack of acceptable financing terms for potential buyers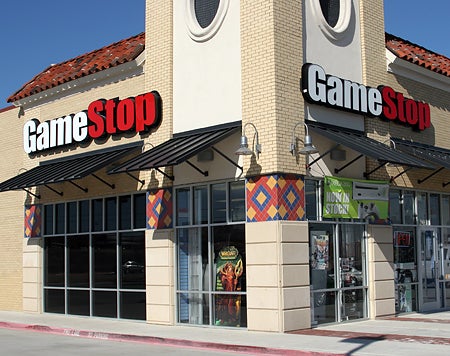 Reports of an imminent GameStop acquisition will go unrealized, as the retailer today announced that it is no longer pursuing a sale of the company.
"GameStop's Board has now terminated efforts to pursue a sale of the company due to the lack of available financing on terms that would be commercially acceptable to a prospective acquiror," the company explained.
Earlier this month, private equity firms Apollo Global Management and Sycamore Partners were reportedly in talks to acquire GameStop.
Selling the company was just one possibility as part of GameStop's broader strategic review that followed investor outcry last May.
That review has already seen GameStop sell its Spring Mobile business for more than $700 million. The chain of AT&T wireless stores had been a centerpiece of GameStop's previous push to diversify its business beyond games, one that also saw it acquire the Simply Mac chain of Apple-certified stores and collectibles retailer ThinkGeek.
Since selling Spring, GameStop has said going forward it will focus on its core video game business as well as collectibles.
This is not the first time investors have gotten their hopes up about a GameStop sale. When exploratory discussions with Sycamore Partners about an acquisition failed to yield progress last August, GameStop shares fell almost 10% to $14.91.
Today's news is getting an even frostier reception. As of this writing, shares of GameStop were trading down more than 25% to $11.59.