GameStop exec blames console decline on lack of innovation
Tony Bartel says last generation lasted far too long, predicts PS4, Xbox One to spur 30% growth in console market next year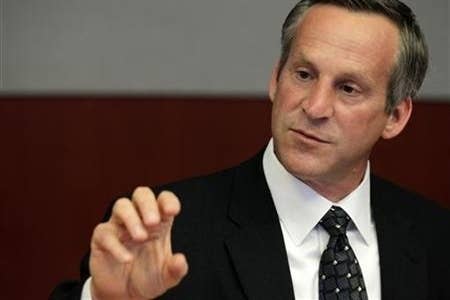 GameStop is gearing up for next month's launches of the PlayStation 4 and Xbox One, as the retailer's president Tony Bartel made abundantly clear during a session today at the GamesBeat 2013 conference. Bartel said the company has filled all of its launch allocations for both systems, and has millions of customers on waiting lists to find out when new lots will be made available.
As for how he reconciles the enthusiasm and demand for the new systems with the doom and gloom surrounding the console market in recent years, Bartel suggested the two are related.
"There's been nine straight quarters of negative growth in the videogame sector," Bartel said. "I think what you've seen is a consistent decline, and I think it's due to lack of innovation. I mean, how many people in the crowd today have a cell phone in your pocket that's more than five years old?...There's nothing that's that old that's around, really, but that's what we're doing with consoles."
The new consoles represent a long overdue dose of innovation into the market, Bartel said, and one he believes will produce instant results. GameStop's internal predictions have the console market growing 20-30 percent next year, with another 10-15 percent after that, he added.
As for which company he expects to come out of the holidays ahead in the latest round of console wars, Bartel gave the nod to whichever company was able to produce the most systems.
"I will tell you right now that we are going to sell every single piece that they will give us," Bartel said, adding, "There's tremendous demand out there for the consoles, so that will depend on who gets more shipped in."