GameStop annual sales up slightly to $9.3 billion
Specialty chain projects modest growth potential for 2015 campaign, will more than double its non-gaming storefronts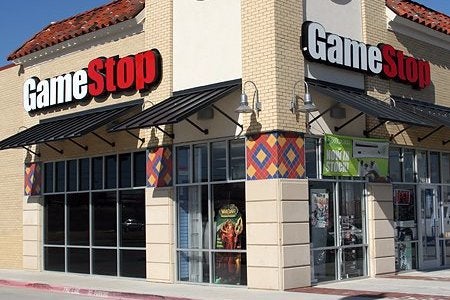 After the 2013 launch of new consoles from Microsoft and Sony, GameStop projected a huge 2014, with sales growth of up to 14 percent. That projection was a bit optimistic, as the company's fiscal fourth quarter and full-year 2014 results have shown a more subdued 2.8 percent bump in revenues.
For the fiscal year ended January 31, GameStop reported revenues of $9.3 billion, with net income up nearly 11 percent to $393.1 million. The company's fastest growing segments for the year were new hardware (sales up 17 percent to $2.03 billion) and mobile and consumer electronics, which posted sales up almost 71 percent to $518.8 million. Those gains were partially offset by sales of new game software, which dropped 11 percent to $3.09 billion.
The company's digital revenues were also down less than 1 percent to $216.3 million when going by US generally accepted accounting principles (GAAP), a potentially worrying sign as the industry shifts more toward digital sales. However, the company said that on a non-GAAP basis, its digital sales were up 30.8 percent year-over-year to $947.9 million.
For the fourth quarter alone, sales were down about 6 percent to $3.48 billion, with net income up almost 11 percent to $244.1 million. Comparable store sales for the period were down 1.8 percent year-over-year, which the company attributed to a tough comparison against the November launches of the PlayStation 4 and Xbox One a year earlier.
"In our core video game business, we achieved our highest market share in history with 28 percent share of next-generation hardware, 46 percent share of next-generation software and an estimated 42 percent share of downloadable content," GameStop CEO Paul Raines said of the company's full year. "Meanwhile, our Technology Brands segment exceeded expectations, contributing 5 percent to our operating income and to our highest-ever annual gross margin of 29.9 percent, as we rapidly expanded the footprint of our AT&T wireless and Apple retail businesses."
GameStop is banking on its Technology Brands to continue growing. For 2015, the company has plans to more than double the number of stores in that segment, jumping from about 200 to roughly 550 locations. At the same time, the company said it would trim the number of game stores it operates by about 3 percent.
Looking ahead, GameStop is projects fiscal year 2015 sales to range from down 1 percent to up 4 percent, with net income falling in a similar span, from down less than 1 percent to up 6 percent.