GamesIndustry.biz HR Summit details mental health, leadership and education sessions
Featuring ustwo games, nDreams, Creative Assembly and more on September 27th in London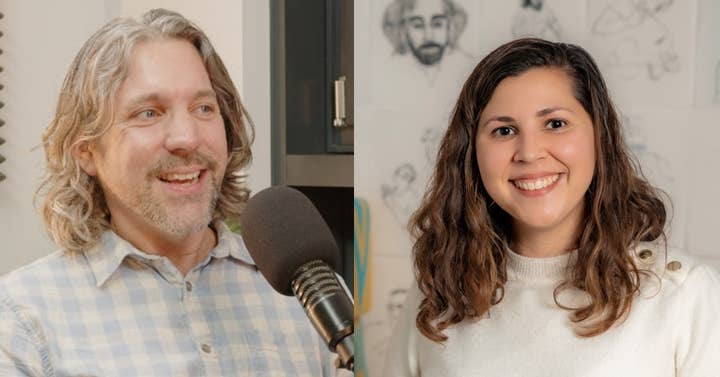 The GamesIndustry.biz HR Summit is getting bigger with four new speakers added to the bill.
The event will take place at BAFTA's HQ in London on Wednesday, September 27th. Tickets are on sale here.
Steve Cuss, the former head of EA's Criterion studio, has joined the bill to conduct a talk titled: 'Creating hyper-engaged and healthy teams: the leaders' role.'
Cuss has three decades running games teams, including 20 years at EA, and has worked on the Burnout, Battlefield, Need for Speed, FIFA, Tiger Woods and Star Wars Battlefront franchises. He left Criterion earlier this month to form The GamePlan Consultancy.
Alongside Cuss, ustwo games' head of People and Culture Julie Piedrabuena will host a talk titled 'Balancing pixels and peace of mind'.
Piedrabuena is a distinguished HR professional with a academic background in psychology. She's worked across numerous industries and specialises in culture, wellbeing and inclusion. She's behind some significant mental health initiatives as ustwo games, which is a cerified B-Corp, and the subject of wellbeing permeates through the entire business, including the games it makes.
Finally, GamesIndustry.biz will host a panel on how games companies are working with education and developing the next generation of talent. Creative Assembly's head of talent Emma Smith and nDreams' chief people officer Tamsin O'Luanaigh are among the speakers for that sessions.
The new speakers join Ubisoft's Chief People Officer Anika Grant, GapSquare CEO Dr Zara Nanu, communications leader Cat Channon, Hutch Games' head of people Charmaine Clavier-St John and organisational psychologist Graham McAllister.
More speakers will be revealed in the coming weeks.
A new sponsor has also been added to the event, with Lighthouse Games joining our partners Amiqus and Rocksteady
The conference will run across two tracks and concludes at 1pm. A networking lunch will then take place, ahead of the 2023 UK Best Places To Work Awards. Tickets to the HR Summit includes completed access to the lunch and awards. You can get your tickets through here.
If you are interested in sponsoring the event, please contact George.Corner@gamesindustry.biz.