GamesIndustry Innovation Awards winners revealed
Twitch, Gabe Newell and more honored by GI's awards at the Game Horizon conference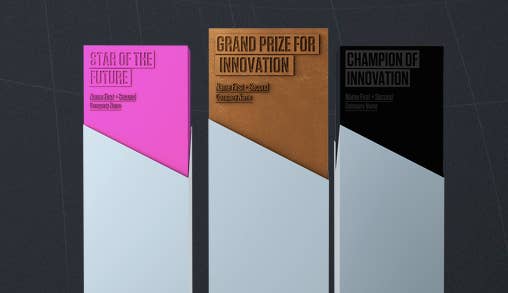 During an award ceremony at the GameHorizon conference in Newcastle, England today, GamesIndustry International unveiled the winners of the very first GamesIndustry International Innovation Awards, nominated by industry professionals who read our website and newsletter. The awards reflect who's shaping the future of the game business.
In case you missed the highlights on the GameHorizon Twitter feed, here's a breakdown of the winners:
Innovation in Technology: Oculus Rift
Innovation in Business: Kickstarter
Innovation in Marketing & PR: Sony: "How to share games for the PS4"
Innovation in Retail: Steam Early Access
Innovation in Game Design: Papers, Please
Innovation in Social Responsibility: HumbleBundle
Most Promising Startup of 2013: Stoic
Champion of Innovation: Gabe Newell
The Star of the Future: Palmer Luckey
Grand Prize for Innovation (chosen by GI.biz): Twitch