GamesIndustry.biz Investment Summit heads to Seattle
Our second US event will co-locate with PAX Dev, and is sponsored by Xsolla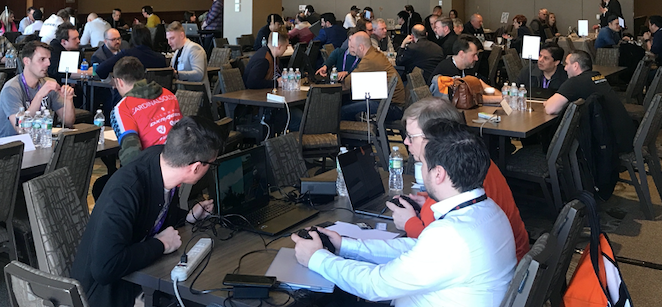 Following the success of the GamesIndustry.biz Investment Summit at PAX East, we are throwing a second show on the other side of the country.
Our next Investment Summit will co-locate with PAX Dev in Seattle, and will once again connect indie creators with publishers, investors and platform holders. Tickets are on sale now.
The event takes place on August 28th at The Westin Hotel. It begins with a series of talks from leading investment experts, followed by a networking lunch and the chance to meet investors in formal 1-2-1 meetings. Meetings are at the discretion of the attending investors and publishers.
For our second event, Xsolla has once again signed up as headline sponsor and will be discussing how their services can help studios generate more revenue from their games.
Other companies already confirmed include Kickstarter, games investment giant MTG and Digital Extremes.
For our event in Boston, more than 30 investors and publishers attended alongside over 120 indie developers, and featured talks from Epic Games, Xbox and Humble Bundle. For more details on how the show works, click here.
Tickets for indie studios are on sale here. You can also buy a PAX Dev/Investment Summit combo ticket for a reduced cost.
For investors seeking a table, please contact Jamie Sefton. Tables cost $600.
A number of sponsorship packages are available. For more details, contact Charlotte.Nangle@gamesindustry.biz.