GamesIndustry.biz expands UK team with two veteran editors
Ex-Develop editor James Batchelor and ex-MCV editor Chris Dring have joined ahead of our site relaunch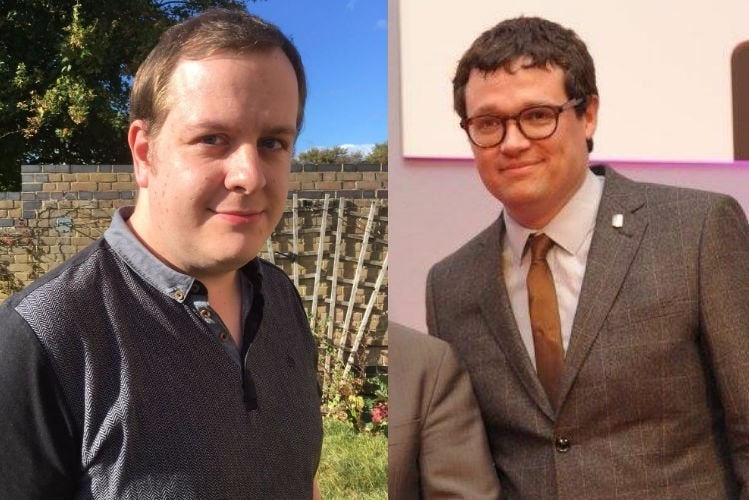 GamesIndustry.biz is pleased to announce today that it's hired two more veteran journalists with the appointments of Chris Dring and James Batchelor as Senior Editors.
As the former editors of MCV and Develop, respectively, Dring and Batchelor bring a wealth of knowledge and experience to the global team, and their additions significantly bolster GamesIndustry.biz within the UK. The editorial expansion comes at a time when GamesIndustry.biz is preparing for a full relaunch of its industry leading website and newsletter.
"We're delighted to welcome Chris and James to the GamesIndustry.biz team," said Rupert Loman, founder and CEO of Gamer Network. "Their experience and insight into the UK's games industry is second to none, and they are the perfect team to expand our European bureau as we prepare to relaunch the website and introduce new B2B events."
Both Dring and Batchelor come from NewBay Media (which operates MCV and Develop) and their B2B experience perfectly complements the GamesIndustry.biz brand. Dring has almost a decade of games writing experience, and aside from running MCV he's launched and edited the Gamescom Daily newspapers, was part of the launch team behind eSports Pro, and managed events including Interface, the London Games Conference, and the Women In Games Awards. He also writes for The Observer and is a regular commentator on industry matters for the BBC and Sky News.
Batchelor's ten years in the industry have seen him not only oversee Develop but he's also managed events like the Interface conference, the Develop Awards, the Develop and MCV Pub Quiz and Develop's An Audience With. Batchelor is also a regular speaker and at industry events.
"I'm delighted to join the team at GamesIndustry.biz to help drive forward a new era of B2B games media," said Dring. "With the worlds of development, publishing and retail overlapping and transforming almost by the week, I am looking forward to further supporting the biggest and most important entertainment medium in the world."
"The UK games industry in particular is a fascinating place to be," added Batchelor. "Some of the world's greatest games and most acclaimed studios are based here, and I'm pleased to be given the chance to highlight this further as part of the GamesIndustry.biz team. The site is internationally respected, and I'm looking forward to helping cement it as the global games industry's go-to B2B destination."
Batchelor joined the team earlier this week while Dring starts on the 24th.