Gamescom 2012 to add dedicated mobile gaming space
German expo seeks diversity following record-breaking 2011 show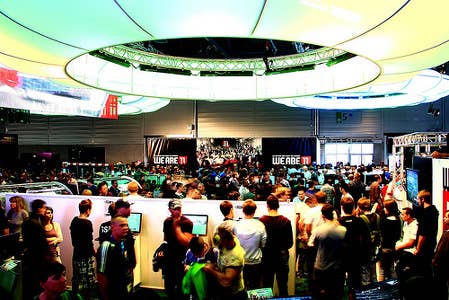 This year's Gamescom expo will add 20,000 sqm of additional floor space to make room for a dedicated mobile gaming section.
At a press briefing today, the event organisers claimed that "Mobile Games World" was created in response to demand for more mobile content from the previous year's exhibitors and attendees. Additional space will also be allotted to "Online World."
As a result, the show-floor will cover 140,000 sqm of the Cologne convention centre - 15 per cent more than Gamescom 2011.
Companies from 21 different countries have already confirmed their attendance. Exhibitors at this year's show will include Electronic Arts, Ubisoft, Take-Two, Bethesda, Ncsoft and Riot Games.
Gamescom attracted 276,000 visitors last year. Of that number, 90 per cent were from Germany, though the organisers confirmed that the number of international visitors has increased each year.
Gamescom takes place from August 15 to 19. It is preceded by GDC Europe on August 13 and 14. For more information, click here.