GamesAid cycle team arrives in UK
Donate now to support UK video games charity fund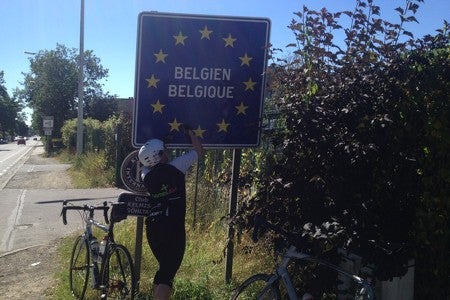 Charity riders from UK companies like NCSoft, Future Publishing and Indigo Pearl have almost completed their 500k cycle ride from Cologne to Brighton.
Cat Channon, Mark Allen, David Priestman, James Beaven, Nick Haywood, Graeme Struthers and Nathan and Sarah Ditum all set off on August 18 on the epic ride, travelling across Germany, Belgium and France before arriving back in the UK today.
They've already smashed their team fundraising target of £5000, raising £8,369.37 so far, but there's still time to add to the total.
All of the money raised by the trip goes directly to GamesAid, and you can donate at the GamesAid Cologne Cycle Challenge JustGiving page.