GamesAid 2012 charity voting goes live
Fourteen charities are in the running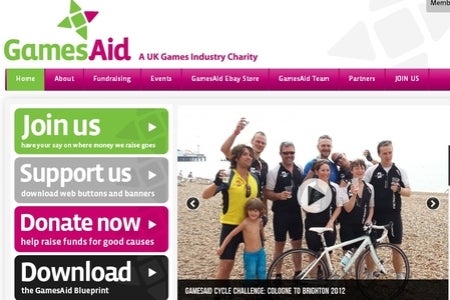 Following nominations, GamesAid has revealed the fourteen eligible charities for the 2012 charity drive. All fourteen charities fit GamesAid's criteria of having a focus on children, running costs under 30 percent, and a turnover of £5 million or less.
This year's charities include:
Accuro
Action for Kids
Children's HIV Assocation
Dreamflight
Family Holiday Assocation
Friends of Chelsea Children's Hospital School
Jigsaw4u
Julia's House
Lifelites
MAPS
Scottish Huntington's Assocation
Small Steps
SpecialEffect
The Willow Foundation
Voting on the charity that will receive financial support from GamesAid in 2012 is done at the official GamesAid website, which contains more information about each eligible charity. Voting opens today and will be closing at midnight on September 23, 2012.