Games industry 2023 Pride Month round up
UPDATE: Bungie offers in-game rainbow emote, sells pin sets and in-game Pride emblems with proceeds going to the It Gets Better Project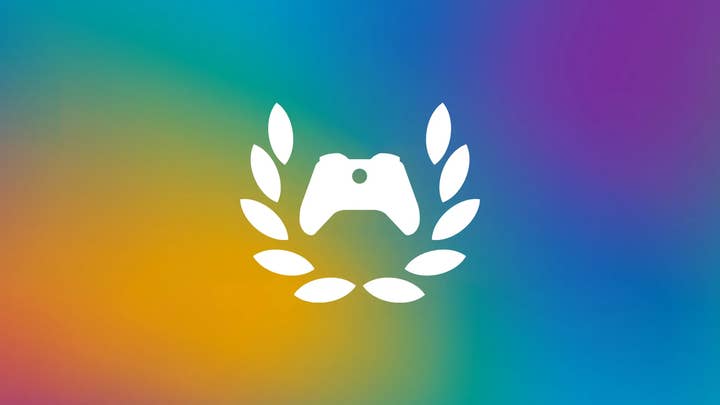 Sign up for the GI Daily here to get the biggest news straight to your inbox
As the games industry has made more efforts to be diverse and inclusive, companies have become more active in recognizing celebratory months, such as Pride, which takes place throughout June in the US.
At GamesIndustry.biz, we've compiled an in-progress list of efforts that support, advocate, and acknowledge LGBTQIA+ developers and consumers.
If your company has a Pride Month activity or celebration you'd like added onto this article, let us know via news@gamesindustry.biz.
Blizzard Entertainment:
Overwatch 2 is receiving its first Pride Month celebration. Users will gain icons and name cards recognizing the LGBTQIA+ characters after logging into the shooter. The company also released a short story about its gender-diverse heroes.
Additionally, consumers can purchase Pride-theme merchandise; the proceeds will go towards the National Center for Transgender Equality.
The company said, "With our first Overwatch 2 Pride event, we knew that we wanted to celebrate the diversity that makes the world worth fighting for. This is just the beginning of Pride in Overwatch 2. Over the coming Seasons and years, we'll have more to share as the deeper lore of the Overwatch universe unfolds."
Bungie
Bungie laid out a number of Pride Month initiatives in a blog post. The company is offering Destiny 2 players a new Rainbow Connection emote as well as an End of the Rainbow transportation effect that it first offered last year for Pride Month.
It also is selling a Pride 2.0 pin set in the Bungie Store with 100% of proceeds this month going to the It Gets Better Project supporting LGBTQ+ adolescents moving into adulthood, and giving an in-game emblem to those who donate $10 to It Gets Better through the Bungie Foundation.
"It's about never giving up on protecting those in the LGBTQ+ community that are still being persecuted because of who they are and their gender identity," Bungie said.
"It's also about celebrating within the community and with allies, showing a force of love and acceptance to bring a little light to the world where others would dim it. It's about celebrating our authentic selves, our right to love, and our right to be.
"At the end of the day, Pride is about never being quiet and knowing that you are enough."
Crystal Dynamics:
Crystal Dynamics has unveiled its programming for this year's Pride Month.
Among its activities, the games firm will run a month-long fundraising initiative for the It Gets Better Project.
On June 28, it will host a panel with various LGBTQIA+ studio members. They will celebrate their favorite LGBTQIA+ representation in gaming. The group will also offer career advice to people looking to enter the games industry.
On June 30, Crystal Dynamics will partner with RuPaul's Drag Race contestant/drag performer Rock M. Sakura. She will be hosting a charity stream for the It Gets Better Project.
Darkpaw Games
Darkpaw Games is celebrating Pride again this year with new Everquest 2 content. In addition, users can download the free month-themed familiars from the marketplace.
The new content will be available to user for download until July 9.
Iron Galaxy:
Games studio Iron Galaxy will host a number of initiatives during Pride Month.
On June 15, the studio will have a panel as part of its ongoing campaign to recruit more diverse talent. The talk will include testimonies and shared experiences from Iron Galaxy's LGBTQIA+ employee resource group. Registration for the free talk can be found here.
Also, on June 25, the studio will participate in the Pride Parade in Chicago with its game dev float.
Microsoft:
Xbox Game Studios has announced a new partnership with GLAAD. Through the collaboration, the firm aims to increase LGBTQIA+ storytelling in games and staffers on Xbox.
Additionally, there will be various curated game lists for June and onward. Users can find these titles from the transgender and non-binary community games collection and the LGBTQIA+ community games collection. Users can also expect Pride month streams, content, and more.
Queer Games Bundle:
Returning for a third year, the Queer Games Bundle offers over 450 games, tabletop games, books, and more from almost 300 creators.
The collective said in part, "All around the [US], queer people are being told that they're not allowed to look how they want, receive healthcare they need, or even be discussed in schools. Books and projects by queer artists are being challenged and removed from public spaces. It's more vital than ever to elevate queer art."
Riot Games:
Riot Games is continuing its yearly Pride Month recognition within its games. Users can find new icons, emotes, titles, and previous content from over the years returning. The games firm also said that all this will be free for players.
Sega:
Sonic publisher Sega has announced that for Pride Month, it and Sega Pride will run a charity fundraising event for Kaleidoscope Trust from June 22 to June 30.
The fundraiser will be streamed on its official Twitch channel and feature various streamers.
The streams will also feature organization members from Kaleidoscope that will answer questions about their work and speak about the importance of the charity. Sega will also be raising awareness of the fundraiser via social media.
Sybo:
Sybo's Subway Surfers has announced its largest activation for this year's Pride Month.
The company is partnering with It Gets Better Project, Copenhagen Pride, Gay Gaming Pros, and others.
It will also have in-game contact and social media posts featuring LGBTQIA+ members of Subway Surfers' global community.
"Celebrating Pride with in-game content is just the tip of the iceberg. We're proud to now partner with the It Gets Better Project to elevate their vital message, as well as the Gay Gaming Pros to provide career advancement opportunities for talented aspiring gaming professionals," said Sybo CEO Gredal Nørvig.
Twitch:
Streaming platform Twitch will once again feature a collection of LGBTQIA+ streamers throughout the month.
"Authentic, unapologetic, and inspiring us every time they go live. For Pride month, we're coming together to celebrate LGBTQIA+ streamers and the ways they build community," it said.
Viewers can find Twitch highlighting streamers in the US, UK, and Ireland.
Ustwo Games:
Developer Ustwo has announced a series of initiatives and efforts for the month. The games company has donated to the LGBTQIA+ organization MindOut. The studio's David Fernández Huerta will have an interview speaking on Pride being featured in Alba: A Wildlife Adventure.
The company has also gifted all of its employees a copy of Gender Euphoria by Laura Kate Dale, which features personal stories from trans, non-binary, and intersex writers.
Wizards of the Coast:
Wizards of the Coast reached out to say it is "delighted" to sponsor and participate in Digipride 2023, a three-month long celebration of the LGBTQIA+ gaming community on Gayming Magazine and Twitch.
A full schedule of events is available on Gayming Magazine's website.
Other gaming sponsors of Digipride include Xbox, Marvelous Europe, and Devolver Digital.
Zynga:
Zynga has partnered with the non-profit organization It Gets Better Project.
Take-Two and Zynga will donate $50,000 to the initiative. Since 2010, the It Gets Better Project has worked to support and connect LGBTQIA+ youth worldwide.
Zynga's celebration includes interviews with staff of different genders and sexualities. In addition, various games will feature Pride-themed content and events as well.
Sign up for the GI Daily here to get the biggest news straight to your inbox