Games for Change inducts new board members
Jane McGonigal brings her Gameful network to Games for Change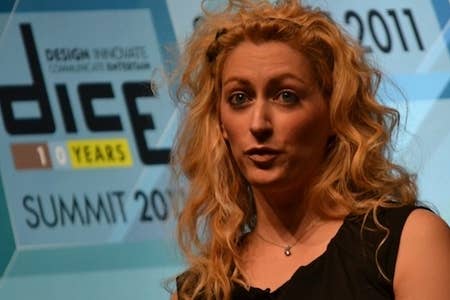 Gaming advocate group Games for Change (G4C) has announced the addition of several new board of directors members, including Jane McGonigal, CoGirl Finance founder Caryn Effron, investment banker Brooks Tanner and Seventh Reach Media president Ava Zydor. McGonigal's game creator social network, Gameful.org, will now be hosted and administered through G4C.
"This is definitely a 'superpowers combine!' moment for us," said McGonigal. "Games for Change has created such a powerful platform for producing, curating and supporting games that can change the world. And Gameful is the biggest social network for gamers and game developers who want to play, or help make, world-changing games. Together, we're going to be able to set even more epic goals and get extraordinary games made and played by so many more people!"
G4C has also announced that Zynga will contribute employee hours to the production of Half the Sky, a Facebook game scheduled for release on November 13. The Frima Studio-developed title is a transmedia project based on a book Pulitzer Prize winners Nicholas Kristof and Sheryl WuDunn. The parts of the project include a two-part, four-hour series for PBS airing on October 1-2, three mobile games for distribution in India and Africa, additional web video and other content, and coordinated outreach and capacity building for over 30 NGO partners.
"Zynga.org's mission is to help make the world a better place through games and we are excited by the prospect that social games represent a new medium for inspiring collective social good on a massive scale," said Ken Weber, executive director, Zynga.org.
"Helping others is so embedded in social games that engaging players to help address real-world issues seems like a natural extension of game play. Zynga's employees are eager to leverage social games for good and we are honored to be collaborating with Games for Change and Frima on this important initiative."
Half the Sky will be shown to attendees of the ninth annual Games for Change Festival, currently taking place in New York until June 20.