Games drive 90% of mobile app revenues in Japan, South Korea
New report from App Annie sheds light on the extent of games' dominance of the apps market in Asia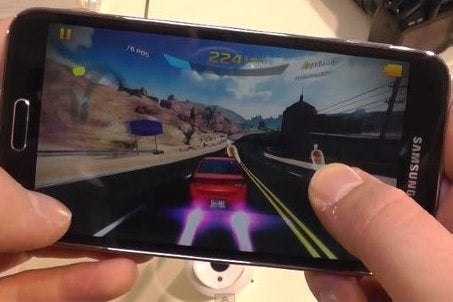 According to mobile intelligence firm App Annie's new report, Insights Into App Engagement: Q1 2015, mobile gaming in Asia continues to drive the apps ecosystem far more than in the West. For both time spent and revenues generated, gaming is a massive category, particularly in Japan and South Korea.
"On average, Android smartphone users in Japan activated around 3x more gaming sessions per month than their counterparts in the United States, and around 7.5x more than those in the United Kingdom," App Annie explained in the report. "This significant difference between Western and Asian markets is also reflected in the amount of time that users spent in games. Games ranked as the second highest category by time spent per Android smartphone users in Japan and South Korea in Q1 2015, behind only the Communication category."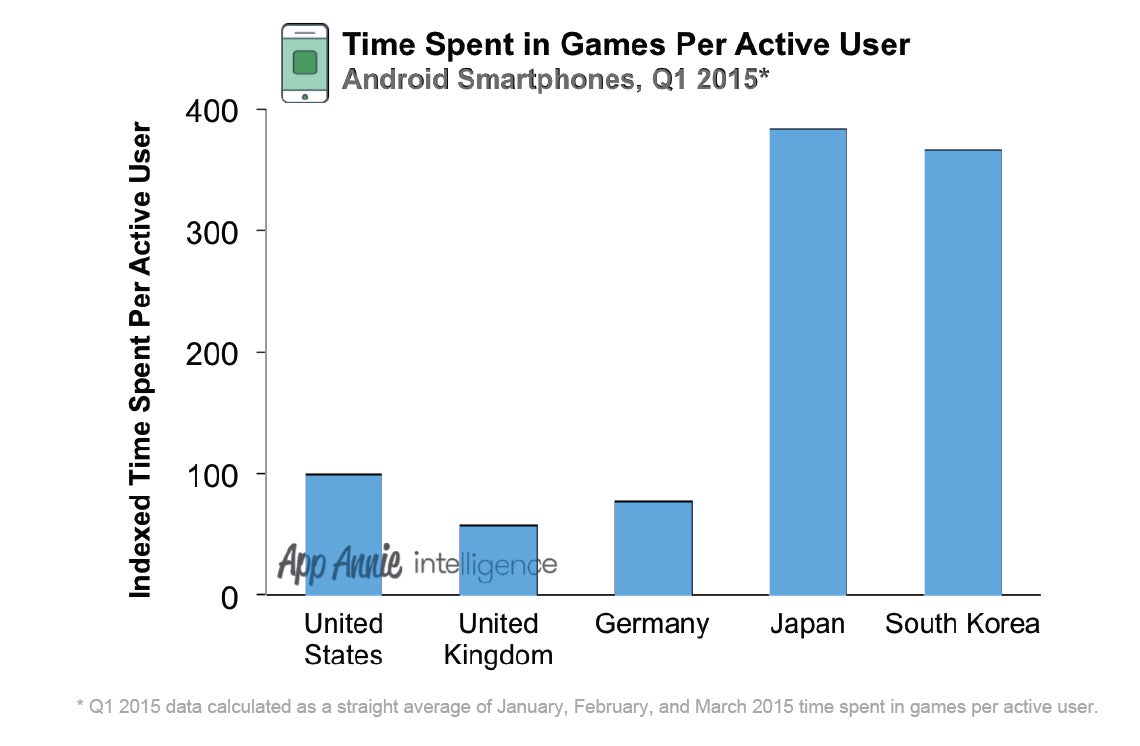 "In Japan, Android smartphone users spent around 4x as much time per month as users in the United States playing mobile games in Q1 2015. In contrast, Android smartphone users in Europe and the United States tended to spend more time in apps from the Social and Media & Video categories than in games."
To underscore just how important the mobile games industries are in Japan and South Korea, App Annie pointed to another key data point from Q1 2015: while over 90 percent of iOS and Google Play app store revenue comes from games, in the US that figure drops to 80 percent and in the UK it's at 70 percent.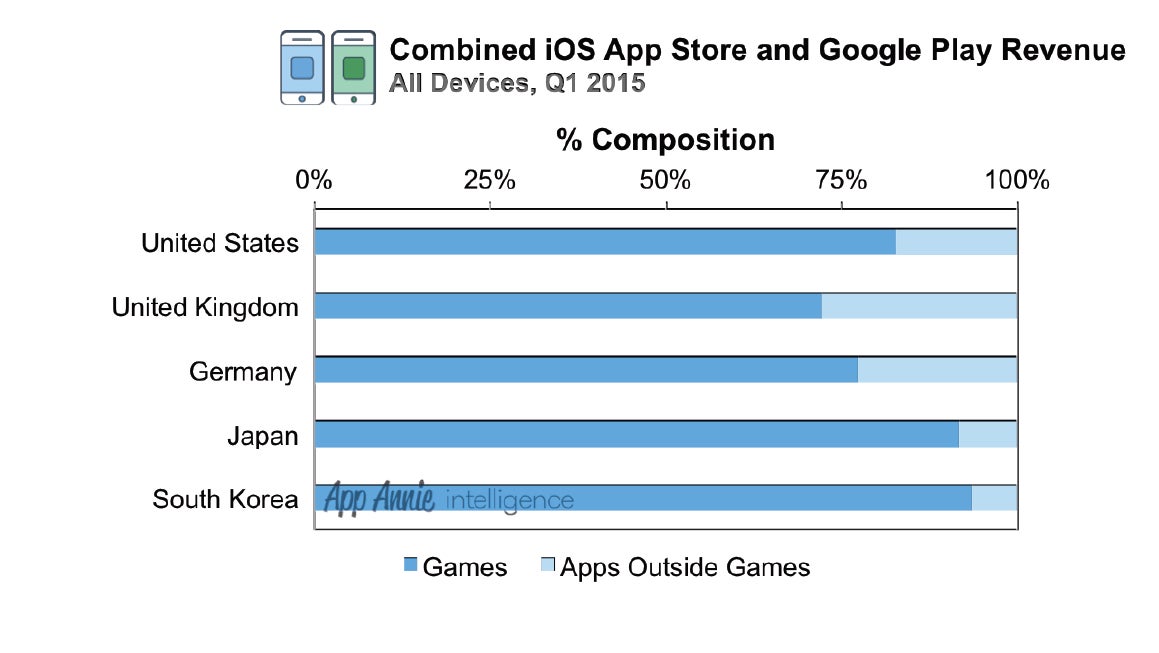 Interestingly, judging by App Annie's regular mobile games charts, the firm also observed that players in Asia tend to focus more on core or mid-core titles, whereas in the West it's casual fare that tends to dominate.
"While more casual games such as Candy Crush Saga, LINE Disney Tsum Tsum and Anipang 2 also see high usage in Japan and Korea, they dominate the top 10 to a lesser extent than similar titles in Europe and the United States," the company noted.
You can read the full app market report for more of App Annie's observations.