Games are just the beginning for VR, says Oculus
Oculus CEO Brendan Iribe believes that film and other industries will see plenty of disruption in future thanks to VR tech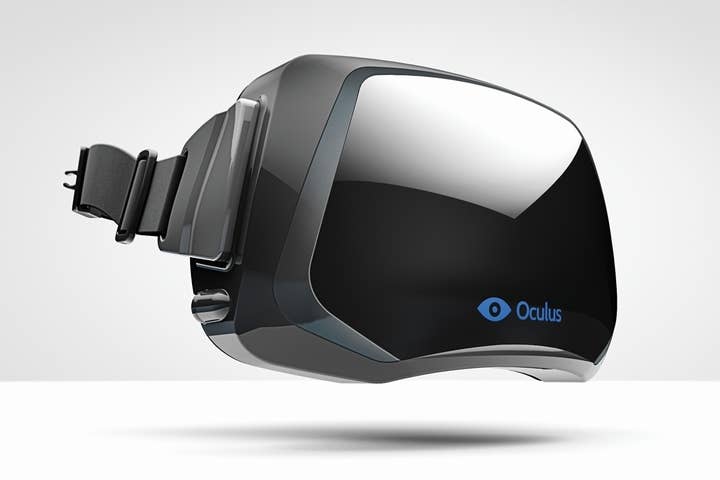 For some in the industry, the Oculus Rift headset is more exciting and more "next-gen" than the upcoming consoles from Sony and Microsoft. Virtual reality has been a topic of discussion for the games business for many years, but it never felt like it could really take off in a mainstream way. Oculus VR CEO Brendan Iribe, speaking at the GamesBeat conference, said that the Oculus tech will "finally deliver on that dream."
It's one thing to have a prototype in a lab, but Iribe insists that the consumer product version is coming together very, very well. "The market will be pretty blown away by how good the product feels," he said.
"It is a breakthough where you don't have this screen anymore. You have a 360-degree canvas," he added, noting that an "incredible amount of disruption can happen" in VR. Iribe believes the innovation in VR will happen not just in games, but that the tech will ultimately disrupt other industries, like film. "Gravity was made for VR. VR is going to have a big impact on film," he said.
On the gaming side, one of the big factors tied to VR is emotion, Iribe said. "You have a sense of presence where you're connected to the environment. In VR, you look up and you're still there, you get that sense of scale. And you'll now have characters that know where your eyes are," he said, noting that the level of immersion where characters can tell if you're looking at them or away will enable devs to pull at gamers' emotions in ways never before possible.
"The content that will define the experience will be made for VR. Just like Wii or iPhone, you don't port from PC, the best is made for iPhone," he added. Iribe is aware that Oculus will only be as good as the games for it, and he's hugely encouraged by what devs, both AAA and indie, have been creating. "Content sells hardware... It blows us away to see what people are making. No one's ever seen [these experiences] before on a 2D monitor," he said.
Interestingly, Iribe believes that his company can have a big impact on mobile too - not exactly an area that you'd think would benefit from VR. He said that Oculus has been able to really leverage John Carmack's smarts. "I was skeptical about how good mobile VR would be," Iribe remarked, but he said Carmack has been working "on something very exciting that has to do with mobile," and Oculus now has "some exciting plans on the mobile VR side as well."
Iribe said that Oculus is looking to launch on multiple platforms almost simultaneously, including Windows, Linux, Mac, and Android.