Gamers still prefer buying used to downloading
NPD finds 78% of core crowd buy second-hand often, 70% regularly go digital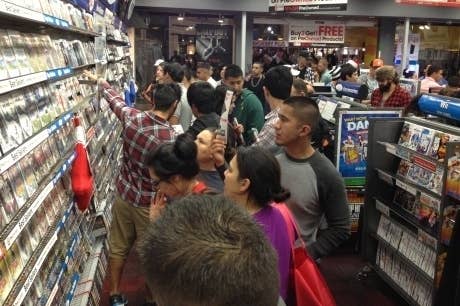 Core gamers have mostly embraced digital distribution, but downloading full titles has yet to eclipse the popularity of second-hand purchases. An NPD survey found 78 percent of core gamers frequently purchase used games, compared to 70 percent who reported buying full digital games regularly.
Despite those majorities, tearing into unblemished shrinkwrap remains the standard. The NPD found 88 percent of respondents saying they regularly buy new physical copies of games at retail.
In the most recently completed holiday quarter, the NPD's core gamers--those who spend at least five hours a week playing traditional genres on a PS3, Xbox 360, PC, or Mac--spent an average of $129 on new physical games, according to the NPD. Neither used sales nor digital purchases of full games came close to that amount, with gamers spending less than half that on the often thriftier options.
The popularity of used and downloadable games may also tie into a bit of belt tightening the NPD Group found in the core crowd. 10 percent more respondents said their spending on games decreased in the past year compared to those who saw their expenditures rise.
"Digital purchasing among core gamers has plenty of room to grow," said NPD analyst Liam Callahan in a statement. "While many core gamers indicate they are purchasing full games and digital add-on content frequently, there are those that stated they have never purchased digital content."