GameRankings to close down after 20 years
Site will go offline on December 9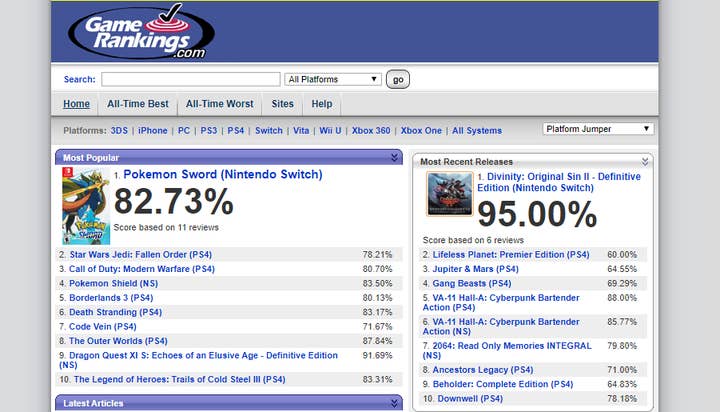 The sun is setting on one of the oldest gaming websites around, after it was announced that GameRankings will be closing down.
While long since superseded by Metacritic and Open Critic, the old GameRankings persevered through obscurity.
The site will officially go offline on Monday, December 9, and will redirect visitors to sister site Metacritic.
In a statement, GameFAQs and GamingRakings lead Allen Tyner, and Metacritic co-founder Marc Doyle, said: "The entire GameRankings.com team will continue our mission to create informative game review content and bring reviews of classic games to Metacritic.
"As one of the oldest gaming sites online, we thank you for supporting GameRankings over the past 20 years, and we look forward to conquering new gaming worlds with you for years to come."