Gamer Network expands US sales, editorial teams
As USgamer ramps up for its launch, the editorial team continues to grow with the additions of Jeremy Parish, Olivia Hubert, Pete Davison and more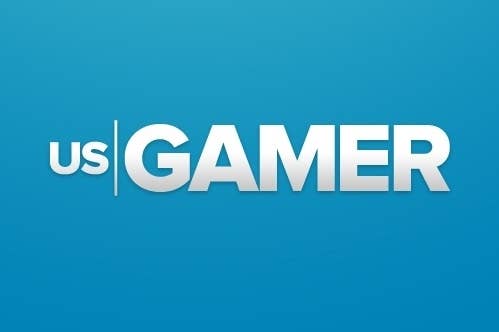 Gamer Network, Europe's leading games media business, today announced that it has hired additional key editorial and sales staff ahead of the impending launch of its brand new North American flagship site, USgamer.net.
First up is well-known industry veteran, Jeremy Parish. The former Editor-in-Chief of 1UP.com joins the site as Senior Games Editor, bringing his highly respected, in-depth insight and knowledge to the team.
Also swelling the USgamer editorial ranks are two former GamePro editors, Olivia Hubert, and Pete Davison. They take the roles of Content Editor and News Editor respectively. Rounding out the team are former GameSpot News Editor Brendan Sinclair as Contributing Editor, and GamesIndustry International regular Mike Williams as Contributing Writer.
They join Julian "Jaz" Rignall, who was appointed Editorial Director of USgamer last month. "We're delighted to welcome everyone on board," says Rignall. "The team has a wealth of experience, and unique perspectives. Together, I believe we're going to bring something refreshing and new to the established editorial landscape."
On the business side, Doug Parsons has been appointed US Sales Director. Doug most recently worked at Intergi, and before that had stints at Future, and Vice.
Doug's sales efforts will be complemented by leading independent advertising sales house, Blind Ferret Media, who will represent both USgamer and other Gamer Network properties such as RockPaperShotgun and Eurogamer.net in the US and Canada.
"We are thrilled to be representing Gamer Network in North America," says Randy Waxman, Blind Ferret's President and CEO. "Gamer Network brings a unique and passionate gaming audience to the US market, and we're looking forward to engaging them in unique and exciting ways."
"It's all coming together ahead of such an exciting time for the games industry," says John Benyamine, US Publisher of Gamer Network. "We have an extremely talented editorial crew and we're making the right moves in expanding our sales force. We're looking forward to finally bringing the legacy of Eurogamer to the States with a publication that is perfect for the US consumer market."
USgamer is scheduled for launch ahead of E3 next month.
About Gamer Network
Founded in 1999, Gamer Network Ltd comprises a broad range of enthusiast video game websites, including Eurogamer.net, the world's leading independent video games website with local editions in ten European languages. The company also publishes market-leading trade resource GamesIndustry International and Outside Xbox, a video site dedicated to the Xbox community. It also represents several partner websites including VG247.com, RockPaperShotgun.com and NintendoLife.com. In addition to its online publications, Gamer Network produces live public events and trade shows including the Eurogamer Expo, the UK's largest gaming event; Rezzed, the PC and indie games show; and GameHorizon, the games industry conference. More: www.gamer-network.net