Gameloft partners with Blacknut on mobile cloud gaming service
New service will be available on smartphones, smart TVs, set-top boxes and PC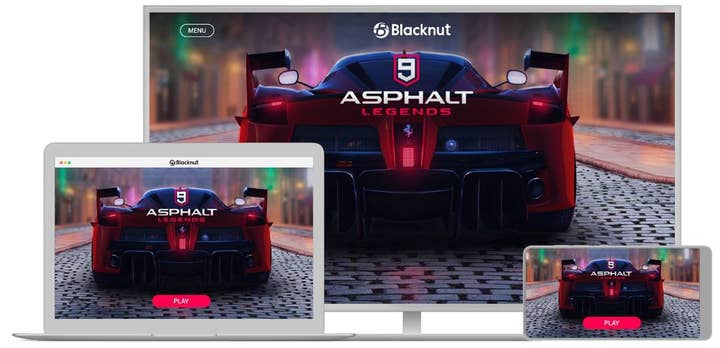 Paris, December 11, 2019 - Gameloft Distribution Solutions, leader in the mobile entertainment gaming market, is proud to announce its new Cloud gaming offer, in partnership with Blacknut, providing operators and manufacturers a new range of cross-platform games streamed from the Cloud over ADSL, fiber optic internet and 5G mobile networks to set top boxes, connected TVs, smartphones, or PC.
With this new offer, operators and smartphone manufacturers across the globe will be able to launch their own cloud-based, game streaming subscription service, fully managed by Gameloft and leveraging Blacknut's game streaming technology.
To power the offering, Gameloft and Blacknut are combining their game catalogue to give players access to over 360 games including Asphalt 9: Legends, Gameloft's latest installment of the world's most downloaded and multi-awarded mobile racing game franchise, as well as games from other renowned publishers.
"We are convinced that subscription services and streaming are the next steps in the evolution of the video game industry," said Yann Fourneau, VP Global Sales & Distribution at Gameloft. "In line with our philosophy of allowing everyone to play games, regardless of their location and device, this partnership allows us to integrate a dimension of cloud-based cross-platform play into our offer through the game streaming technology provided by Blacknut."
"Blacknut is a pioneer in the cloud gaming market. With a catalogue of streamed games since 2018, we allow users to play anywhere and without a need for a console," explains Olivier Avaro, CEO of Blacknut. "Thanks to Gameloft's expertise and international presence, we will be able to work together to accelerate our service's growth and welcome more players and partners around the world."
New titles from Gameloft and other publishers will continually be added to the game catalogue. The two companies have also started working together on original projects that will take full advantage of everything the Cloud has to offer.