Gameloft looks to diversify with The Other Guys acquisition
Gameloft CFO Alexandre de Rochefort and The Other Guys CEO Nicholas Cuneo talk about the interactive soap opera studio and their hopes for a mutually beneficial union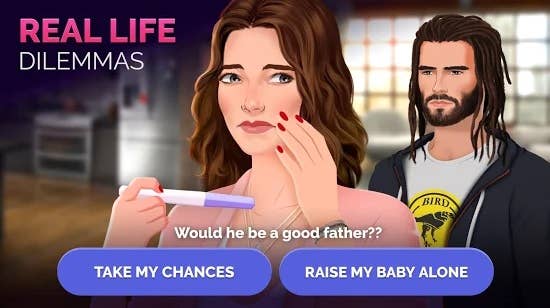 Gameloft CFO Alexandre de Rochefort tells GamesIndustry.biz in a recent conversation that the mobile publisher has wanted to branch out into the interactive narrative genre for years.
The company has been trying to diversify both its male-centric player base and its portfolio of titles, and de Rochefort says a successful expansion into the genre would help accomplish both goals. However, its attempts to create interactive narrative games in-house ran into problems.
De Rochefort says the company had its Mexico studio working on such a project three years ago, but they ran into problems straight away.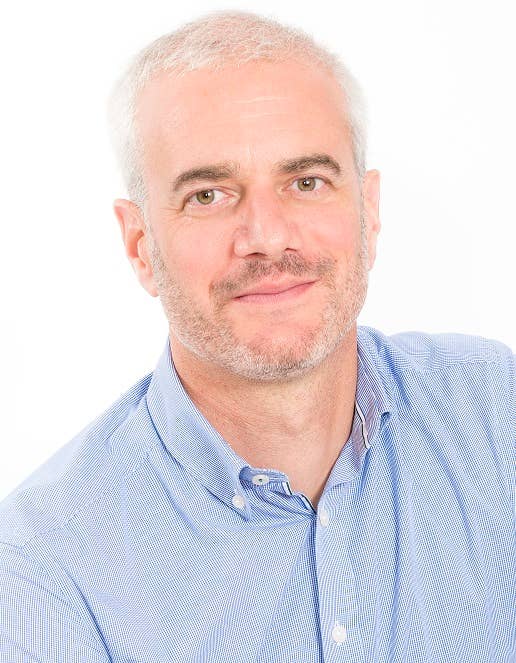 "Very quickly it became quite obvious to us that this interactive story genre has a lot of specificities," de Rochefort says. "You need a lot of script writers and we were not equipped with that. You clearly need a different mindset from the other types of games we were doing. It was obvious very quickly that we just didn't have the know-how within Gameloft to do those games."
The company has remedied that problem, as Gameloft today announced the acquisition of Argentinian studio The Other Guys.
Co-founded in 2012 by Nicolás Cuneo, Augusto Petrone and Pablo Mayer, The Other Guys has built its business as a creator of episodic romance, mystery, and drama games for mobile platforms. The Linda Brown series may be its best-known offering, but the studio also has Journeys: Interactive Series, a hub app of sorts from which players can play Linda Brown and 22 other series, including Recipe of Love, Mafia Soul, and Vampyra.
De Rochefort says the company is "nicely profitable" already, and has seen its business double over the first eight months of 2020.
When the studio started, Cuneo says The Other Guys tried to make hidden object games, but when they pivoted to interactive narrative, they ran into many of the problems Gameloft encountered. And it wasn't until they began tapping creators with experience in television that things began to click for them.
"That was a real game-changer," Cuneo says. "We started to understand how to produce content fast. In TV they have a lot of experience doing daily shows or series that have to be produced with a tight [schedule], and that helped us a lot in terms of the quality of the content and the time we took to create the episodes and the stories."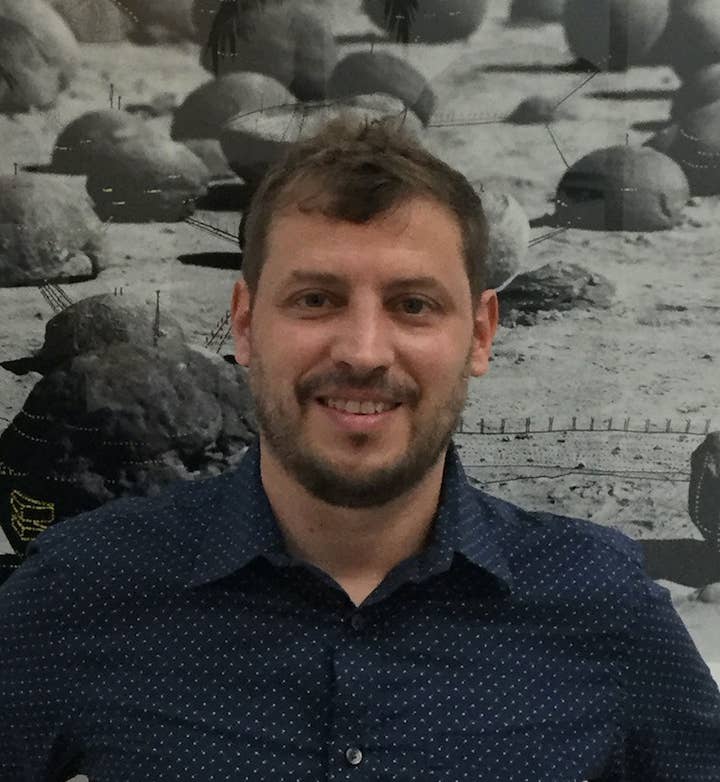 Today the company has a staff of 30 writers (mostly contractors) pulled from Latin America, the United States and Europe working on a handful of series at any given time and a full-time showrunner from Latin America that has also helped in securing experienced TV talent. In total, The Other Guys has produced more than 2,300 episodes across 119 seasons of content. It has also streamlined production such that it can add to that total at a rate of an episode per day.
Both the prodigious output and the premises of some of the stories invite comparisons to soap operas, and it's a comparison Cuneo readily accepts.
"Most of our users say the experience they're receiving in our games reminds them of soap operas, and we really wanted to generate that in people," Cuneo says. "[We wanted them] being intrigued in what's going to happen, falling in love with characters and all of that."
That said, The Other Guys monetizes its stories differently than a normal soap opera.
"We say that we monetize intrigue"

Nicolás Cuneo
"We say that we monetize intrigue," Cuneo says. "It's a free-to-play model, so you have the opportunity to play all episodes for free, but you have some specific decisions inside the episodes that we monetize."
That means players can choose to kiss or not kiss a character at a certain point, or choose to keep a partner or say goodbye to them after being taken for a helicopter ride.
Cuneo says the studio is very mindful to make sure that people who pay money for those decisions feel they're getting a good experience, but he also says that the game isn't punitive for non-payers.
And while balancing the narrative to be fun for non-payers and the studio's financial needs is tricky, Cuneo says one place where interactive narrative titles and more typical free-to-play titles work the same is in the developer's ability to look at the metrics and tweak things accordingly.
"We iterate our content a lot, so if we make some decisions that aren't going well we can change the content very easily," Cuneo says. "We're a very metric-driven company and we do that process a lot. We deliver content, see how people are reacting to content in terms of metrics and performance in social media, then we fine tune and change things if needed. The good side of that is we don't need to have the perfect balance in the first shot, so we have multiple opportunities to modify the content."
It's not just story decisions that are monetized; each episode also ends in a cliffhanger, and players have the option of paying to get the next one immediately or waiting five hours to continue the story. Finally, the studio sells customization options for things like character clothing, but Cuneo says that business is considerably smaller than the other two.
While Gameloft sees The Other Guys as filling a long-identified need in its portfolio, The Other Guys see Gameloft as having the potential to take its own business up a notch as well. Cuneo says the most obvious areas where the studio hopes to lean on Gameloft's expertise are user acquisition and translation in particular.
Currently The Other Guys translates its stories into six different languages, but Cuneo feels there's plenty of room to grow that.
"Joining forces with Gameloft makes a lot of sense in terms of going to different markets, different languages, and better culturalizing the content," Cuneo says, adding, "We intend to take a lot of things to the next level."