Gamelab adds Supercell, Rovio to mobile programme
Barcelona-based conference places more emphasis on mobile development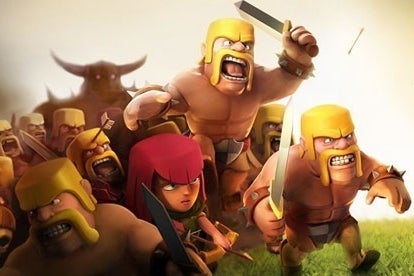 This year's Gamelab conference will boast its largest ever programme for mobile developers, featuring speakers from Supercell, Rovio, King.com and Wooga.
The event's mobile sessions will start on June 26, with Supercell's Michail Katkoff describing the "secret sauce" behind the huge success of its hit games Clash of Clans and Hay Day. Katkoff will be followed by Rovio's Jussi Immonen, who will detail the Finnish company's decision to branch out into publishing and marketing with its Rovio Stars label.
Inensu's Paulina Bozek, the former producer of the popular franchise SingStar, will lead a panel on innovation in mobile development. Other participants include Research In Motion's Volker Hirsch, Publishing Playground's Wilhelm Taht and Somethin' Else's Trevor Klein. The day will also feature workshops hosted by Windows Phone, Amazon, Autodesk and ARM.
Gamelab Barcelona will be held at the Filmoteca de Catalonia from June 26 to 28. This year's speaker line-up includes Sony's Mark Cerny, Ubisoft's Michel Ancel and Assassin's Creed-creator Patrice Desilets.
GamesIndustry International has seven passes to the event to give away. To enter the draw, follow the link. For more information, visit the Gamelab website.