GameClub's "greatest hits anthology" of mobile games launches today
VP of business development Eli Hodapp shares his goals for the subscription service and how it differs from Apple Arcade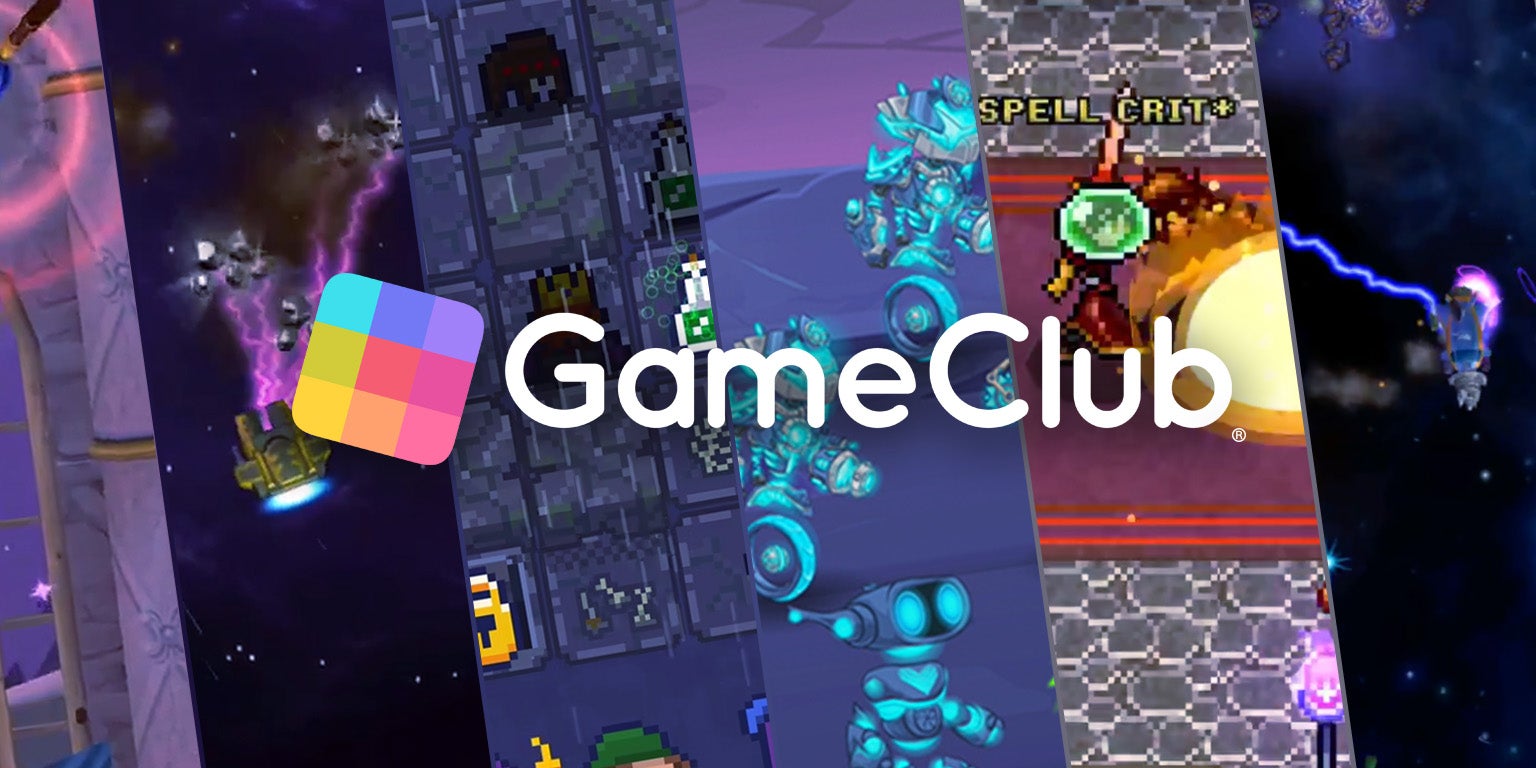 It costs $4.99 per month, and gets you unlimited, ad-less, microtransaction-less access to over 100 mobile games on iOS. The titles available are heavily curated, highly-rated, and many are from award-winning developers.
Was that a roundabout way of describing Apple Arcade? Not today. I'm talking about GameClub, a mobile game subscription service with this exact description that launched today for iPhone and iPad. So what's with the striking similarities?
GameClub has actually been available, and in the public eye, for longer than Apple Arcade. The company was founded in 2018 and its service has been in soft launch since before Apple Arcade was announced. But more importantly, the meat of GameClub -- the games themselves -- is completely different from that of Apple's service.
Rather than focus on brand new, exclusive titles, GameClub is focused on existing, high-quality titles that have already done well. VP of business development Eli Hodapp has spoken spoke at length before on the importance of mobile game preservation for GamesIndustry.biz, and goes into even more detail with us on GameClub's goals ahead of the launch.
"GameClub's focus has been rounding up the best of the best, not the newest of the new"
"GameClub's focus has been rounding up the best of the best, not the newest of the new," he says. "Most of the games in GameClub's library are time-tested, award-winning, highly-rated titles -- some even included in Apple's own best games of the year lists. We focus on gameplay first, instead of any specific aesthetic or other qualifier. We look at our launch library as being similar to a classic rock radio station, which plays music that transcends generations over the glitzy pop hits that no one remembers a month later.
"...All of our games were also designed from the ground up to be mobile experiences first, with the touchscreen in mind as the primary control method. Additionally, because many of our games aren't these giant, blown-out 3D games, their file size and battery usage are exponentially less, making playing (and downloading) on the go much easier."
Hodapp adds that there's a lot more to GameClub than just an iOS gaming subscription service. For one, it's not limited to just iOS. The service is currently in beta on Android and will eventually have parity between the two platforms. And furthermore, since GameClub is its own separate app, the service is able to provide other features beyond just a listing of games in a storefront, such as editorial content, guides, tips, in-depth game histories, and more.
Still, it might be challenging to gather all that if you're a customer looking at things on the surface level. I ask Hodapp if he is worried that Apple Arcade's release had stolen any of GameClub's thunder, but on the contrary, Hodapp feels the rival subscription service had been very helpful to GameClub's marketing.
"We actually believe Apple Arcade solves a huge problem for us," he says. "We've been soft-launched for close to six months before anyone even started hearing rumors about Apple Arcade, and a big challenge back then was educating consumers on how a game subscription service even works on mobile. We dedicated loads of effort in our advertising and outreach just to explain what GameClub was. Now that Apple Arcade has launched, Apple's world-class marketing team has done that job for us.
"...Again, in the record industry, just because a giant label like Universal exists didn't prevent Sub Pop from releasing some of the most influential music of our time. Both Apple Arcade and GameClub are cheap enough that people can subscribe to both, much like how it's common to subscribe to Netflix and Hulu."
It helps that GameClub's library is exclusive, meaning there won't be crossover with either the App Store, Google Play, or either platform's respective subscription service. And while it's like Apple Arcade in that it has a focus on premium games, GameClub isn't looking for brand new titles to stock its library -- at least not yet.
"In the record industry, just because a giant label like Universal exists didn't prevent Sub Pop from releasing some of the most influential music of our time"
That's because there's far more to Hodapp's job title than the words in it betray. He's also the gatekeeper of the subscription's library, bringing his decade of experience playing, reviewing, criticizing, and writing about mobile games as editor-in-chief of TouchArcade to the world of content curation. And he's applying that knowledge by reaching out to developers of well-received games from years gone by to give their titles a new lease on life through GameClub.
"Being in charge of curating GameClub's library has been a dream come true," he says, "I've been able to reach out to all my favorite developers to bring their games back to life. Originally my contact was limited to the bonafide favorites of the TouchArcade community, but as our notoriety has increased along with our overall momentum as a company, we've been able to include many high-profile games that truly encapsulate the best of the best on the platform."
If all goes to plan, GameClub will venture beyond the collection of Hodapp's and TouchArcade's favorites, with the service promising new games added on a weekly basis. Hodapp mentions that a service like GameClub is a chance for certain types of games to re-release in their originally intended forms, such as titles initially conceived as premium games but forced to release as free-to-play due to changing monetization models. Or, he suggests, games that skipped mobile entirely due to the challenges of mobile discovery.
"The content strategy so far has been to compile the ultimate greatest hits anthology of App Store classics to serve as the foundation of the GameClub catalog. We have ambitious plans after that. We're currently working with developers who were originally building games for mobile that eventually moved over to Nintendo Switch, because there was simply no reality where they could release a premium game on the App Store compared to the opportunities Nintendo's eShop offered.
"The next step is bringing those games back to where they belong, and after that... We have plans for completely original content that I can't wait to get started producing."