GameCity Prize shortlist announced
Kentucky Route Zero and GTA V make the cut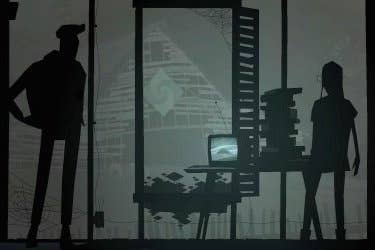 The ninth GameCity festival has revealed the shortlist for its GameCity Prize.
The full shortlist is Animal Crossing: New Leaf (Nintendo EAD Group No.2/Monolith Soft), Brothers: A Tale of Two Sons (Starbreeze Studios), Gone Home (The Fullbright Company), Grand Theft Auto V (Rockstar North), Kentucky Route Zero (Cardboard Computer) and Papers, Please (Lucas Pope).
"GameCity starts new conversations about videogames, exploring their impact on our culture and their importance as an art form as well as entertainment," said GameCity festival director Iain Simons.
"With the continued support of Nottingham Trent University, the city of Nottingham and now UKIE, GameCity 9 promises to evolve that even further, making this the biggest and best GameCity yet. I couldn't be more thrilled with the line-up for this year's GameCity Prize jury, or excited about the shortlist."
Previous winners are Minecraft, Journey and Spaceteam. The jury includes Black Swan director Darren Aronofsky, musician Peter Gabriel and Academy Award-nominated production designer Gemma Jackson.
"We know that as well as being one of the most economically successful creative and digital sectors in the UK, games are a powerful art form and I am delighted to help launch the ninth GameCity festival," added UKIE CEO Dr Jo Twist.
"The event has become a key feature in the international calendar for celebrating and exploring games as an important part of culture. GameCity highlights not only Nottingham's strength in games, but the UK as the best ecosystem in the world, shining an important spotlight on us as innovative world leaders in entertainment."
The winner will be revealed during the festival in Nottingham, which starts on October 25.