US game spending up 3% to $4.4bn in September, says NPD
PS5 ends Nintendo Switch's 33-month run as top game console in units sold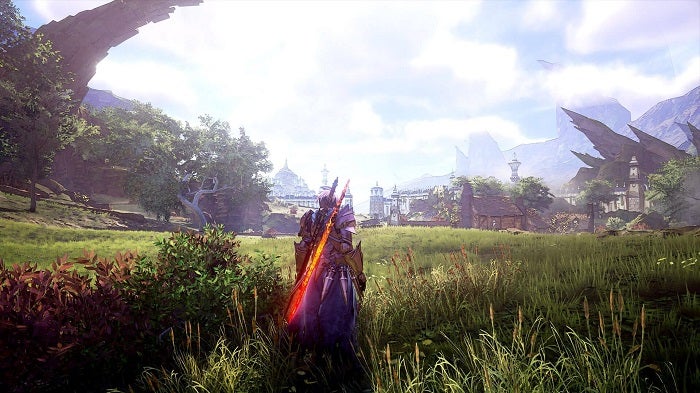 September saw US consumer spending on games reach $4.4 billion, a 3% increase year-on-year, according to the latest NPD data.
Year-to-date spending reached $42.3 billion, which is a 12% rise compared to the same time in 2020.
Spending on hardware increased 49% year-on-year, to reach $412 million. Year-to-date hardware spending saw growth of 49%, reaching $3.4 billion.
September broke the 33-month streak of the Nintendo Switch leading hardware sales, as the month saw the PlayStation 5 as the best-selling hardware platform in both units and dollars.
For games, Madden NFL 22 remained at No.1 since releasing on August 17. However, the month saw a number of new releases on the best-selling charts.
FIFA 22 came in second on the charts as NBA 2K22 was third. Tales of Arise from Bandai Namco was the fourth best-selling title while Diablo II: Resurrected placed fifth. Arkane Studios' latest FPS action title Deathloop was in sixth place as Square Enix's Life is Strange: True ColorS joined as tenth.
Overall spending on gaming content (including subscriptions and cloud gaming) was flat year-over-year at $3.78 billion.
Accessories spending was down by 12% year-on-year, totaling $171 million, while year-to-date accessory sales saw a 9% increase to $1.8 billion.
Here are the US Top 20 (based on dollar sales) for the period between 8/29/2021 through 10/2/2021, courtesy of The NPD Group:
| Last Month | This Month | Title |
| --- | --- | --- |
| 1 | 1 | Madden NFL 22 |
| NEW | 2 | FIFA 22 |
| NEW | 3 | NBA 2K22* |
| NEW | 4 | Tales of Arise |
| NEW | 5 | Diablo II: Resurrected |
| NEW | 6 | Deathloop |
| 3 | 7 | Call of Duty: Black Ops: Cold War |
| 2 | 8 | Ghost of Tsushima |
| 5 | 9 | Marvel's Spider-Man: Miles Morales |
| NEW | 10 | Life is Strange: True Colors |
| 6 | 11 | Mario Kart 8* |
| NEW | 12 | Diablo Prime Evil Collection |
| NEW | 13 | Sonic Colors: Ultimate |
| 8 | 14 | Minecraft |
| NEW | 15 | WarioWare: Get It Together!* |
| 9 | 16 | Assassin's Creed: Valhalla |
| 11 | 17 | Super Smash Bros. Ultimate* |
| 14 | 18 | Animal Crossing: New Horizons* |
| 12 | 19 | Call of Duty: Modern Warfare (2019) |
| 16 | 20 | Mortal Kombat 11 |
*Digital sales not included