GAME sees 90% sales jump this Christmas
UPDATE: GAME planning £300m IPO later this year, according to reports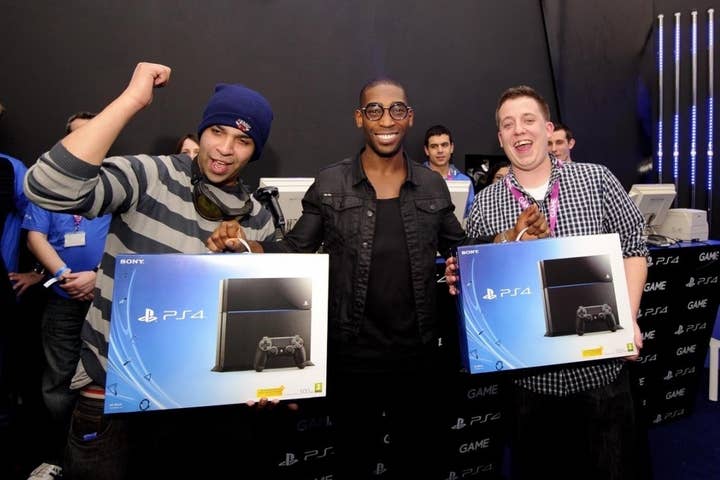 Update
According to reports, retailer GAME is planning an IPO later this year.
Sky News said that the chain will appoint HSBC, Canaccord Genuity and Liberum Securities to manage the £300 million flotation.
"The chain really outperformed the market, which should provide a solid platform for it to go public," a source close to GAME told Sky.
Original story
UK retailer GAME has reported a 90 per cent year-on-year growth in like-for-like sales for the six weeks ending January 4, putting the impressive jump down to the arrival of next-gen.
"This strong overall performance for our second peak trading period was driven by our ability to capitalise on the hugely successful launches of Microsoft's Xbox One and Sony's PlayStation 4," chief exec Martyn Gibbs told MCV.
"This was supported by the release of well-received new games, significant growth in online and digital sales and the continued success of our pre-owned games offering."
Online sales went up by 213 per cent, while total sales were up by 83 per cent. Gibbs added that staff training and store improvements had also helped in the run up to the new consoles launching. Gibbs recently made an appearance at the London Games Conference in November, where he told attendees the retail chain was hiring an extra 4,500 temporary staff to face the Christmas rush.
"We are continuing to invest in our digital delivery and expect to see revenue from digital content increase significantly in 2014 and beyond. Our brand strength and position as a hub for the gaming community leaves us well placed to benefit from both trends."
At the London Games Conference Gibbs also said two million customers had purchased digital content from GAME, and 75 per cent of those had not used a credit card.