Game sales down 29% in US during June
NPD's retail report shows physical software and hardware way down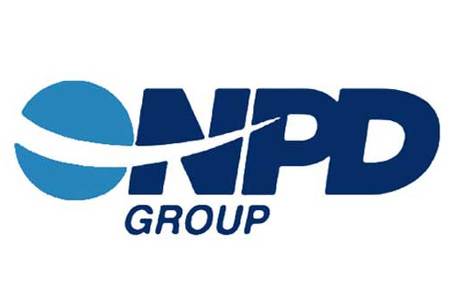 The NPD Group's retail sales data report for the US games business did not paint a pretty picture for the month of June. The double-digit declines keep mounting as total game industry sales fell 29 percent to $699.8 million, while software sales (including PC) also dipped 27 percent to $362.8 million. Accessories was the only category to tick up slightly (4 percent) to $169.8 million.
"These sales figures represent new physical retail sales of hardware, software and accessories, which account for roughly 50-60% of the total consumer spend on games. When you consider our preliminary estimate for other physical format sales such as used and rentals at $170MM, and our estimate for digital format sales including full game and add-on content downloads including microtransactions, subscriptions, mobile apps and the consumer spend on social network games at $491MM, we would estimate the total consumer spend in June to be $1.36B," NPD industry analyst Anita Frazier said.
"Our final assessment of the consumer spend on these areas outside of new physical retail sales will be reported in September in our Q2 Games Market Dynamics: U.S. report."
Frazier also noted that Nintendo's been doing very well with its 3DS, even better than the DS at the same point in its cycle.
"The 3DS is still up nearly 25% over where the NDS was in a similar point in time after release to market, and has topped portable hardware unit sales for the last 11 months. I am excited by the content that is coming to market later this year, and to watch what impact that will have on hardware sales," she said.
A light release schedule certainly didn't help the industry with its summer doldrums. The top selling games were Lego Batman 2: DC Super Heroes (which sold 450,000 units across all platforms), Ghost Recon: Future Solider, Diablo III and Max Payne 3. Most analysts believe the industry will break out of its slump in the fall when a heavy slate of triple-A products are scheduled to hit stores.
As for why Batman came out on top, Frazier commented, "Batman may be on consumers' minds with Batman: Arkham City also ranking sixth, and with the latest movie, Dark Knight Rises, debuting later in July."
On software weakness overall she added: "In the first half of 2012, there were 34% less new software SKUs compared to last year. On an average SKU basis, they generated 4% less units, but 2% more dollars on average. This shows that while new launch performance is relatively stable, it is the sheer reduction in the number of launches that is contributing to the overall softness we are seeing in software so far in 2012. The decrease in new launch volume accounts for 41% of the net unit decline and 47% of the net dollar decline from first half of 2011."
Here are the top 10 games for June: