Game Jam returns to EGX Rezzed
Creative Assembly on board to assist competitors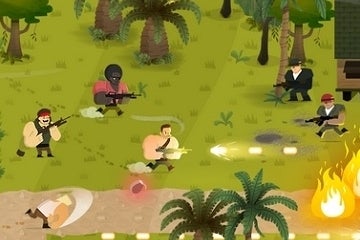 This year's EGX Rezzed, which takes place in Birmingham from March 28-30, will host the return of the Creative Assembly game jam - with applications to take part open now.
Six teams are needed for the competition, the winners of which will take home top-end Ultrabook. Teams will be given a topic to work from on the first day of the show, and will have to submit their creations for judging by the time doors close at 6pm.
A special developer session to view and assess the entries will then take place at 4pm on the Sunday, which will also be broadcast live by Eurogamer on YouTube.
Ideally, teams should be comprised of four participants. Space to work will be provided, but laptops must be brought by the teams themselves.
To register as a team for the event, mail Rachel.Pike@Gamer-network.net by Friday, March 14.