Game development agency Amber merges with Scorpius Games
Amber continues to expand following recent opening of Mexico studio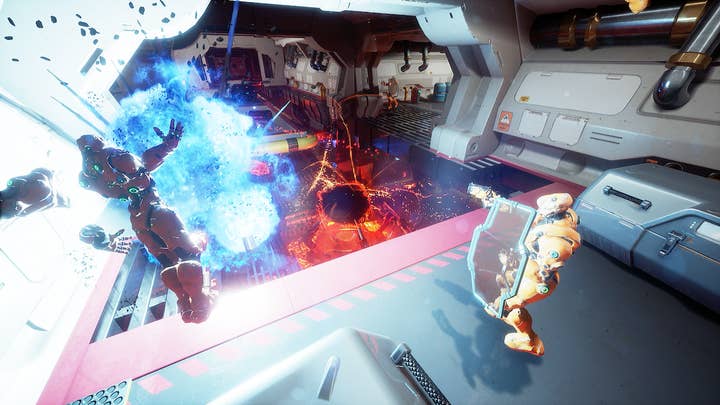 Bucharest, Romania -- March 11, 2020: Game development agency Amber today announced they have merged with independent games studio Scorpius Games.
The move marks Amber's continued expansion in the games industry after the recent opening of its new Mexico studio.
The Scorpius Games team brings significant Unreal Engine experience to the table, as Amber looks to further its expertise in PC and console development.
"We're very excited to be officially joining the ever-expanding talent pool at Amber," said Eugen Udrea, CEO of Scorpius Games.
"We've been collaborating with them over the last year to work on advanced Unreal Engine technologies, and it's been an awesome experience so far. We are excited to take this relationship to the next level."
"The merger with Scorpius Games aims to consolidate Amber's position as a reference solution for PC and console development," said Mihai Pohontu, CEO of Amber.
"This reciprocal partnership evolves our technical expertise, while also offering Scorpius Games access to our considerable workforce, while we continue developing their new IP, PositronX."
Through this merger, Amber now owns the rights to Scorpius Games' upcoming title PositronX, an infinitely replayable rogue-lite first person shooter that emphasizes strategic fast-paced combat, creative time and movement mechanics, and detailed visuals.
With the game still in Early Access on Steam, Amber will take over the continued development and launch of the game.
Amber partners with brands including Disney, NBC Universal, Paradox Interactive, Rovio, That Game Company, and Raw Fury among others.