Game Connection Europe reveals awards nominations
The development awards have added a Best Indie Game category and People's Choice Award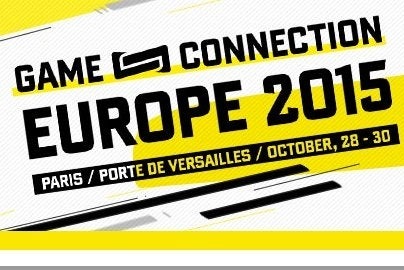 Organizers for Game Connection Europe 2015 have announced nominations for this year's Development and Marketing awards. The winnners will be unveiled during the show held at Porte de Versailles, Paris from October 28-30.
The Marketing Awards are designed to "celebrate the most creative and successful campaigns for games across all platforms and genres in 9 categories as diverse as Best Mobile Campaign to Best Live Action Trailer." Nominations include campaigns from firms like Ayzenberg Group, Eidos-Montreal, Netmarble Turkey, Ripstone, Maverick Media, Ant Farm, Paradox Interactive and more. You can view the complete list here.
For the Development Awards, which "celebrate the most creative and original projects in game development," Game Connection has added two more categories on top of the existing 10. This year indies will have a big presence with the Best Indie Game award, and Game Connection is also opening up voting for a People's Choice Award. The winner will be determined by which project receives the most Facebook likes. There will be 24 projects in total vying for the 12 different awards.
"We are incredibly excited to have such a high quality of nominations for Game Connection Europe 2015's Development Awards. The competition is fierce and I'm looking forward to the ceremony! I would like to thank everyone that submitted their project for consideration - the quality was outstanding but only a handful can be nominated," said Eric Lacroix, organiser of the Development Awards. "I'd like to thank our jury as well for their hard work in going through the sheer volume of submissions we received. And of course I'd like to thank our sponsors and partners that help us make the Development Awards possible and for giving our nominees even more visibility through the Development Awards pods."
In addition to offering its 2,700 attendees a networking opportunity to sign deals and find new partners, Game Connection Europe 2015 has a conference program to discuss the future of publishing, localisation, game design and more.
Full disclosure: Game Connection has a media partnership with GamesIndustry.biz, and will be paying for our travel and accommodation during the event.