Game audio increasingly outsourced
GameSoundCon survey finds only 37% of audio professionals salaried, 12% paid by the hour, day, or week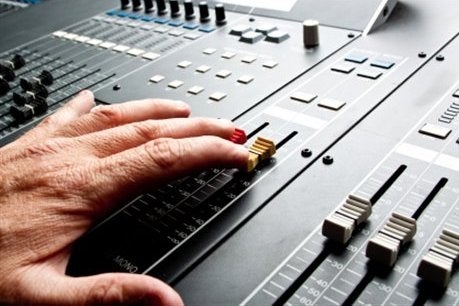 In July, Gamasutra's annual developer salary survey reported that the best compensated job for hands-on game creators wasn't programmer or producer, but audio professional. That didn't sound right to the organizers of audio conference GameSoundCon, so they conducted their own survey aimed squarely at audio specialists in the gaming industry, the results of which they released today.
Gamasutra acknowledged its own numbers on audio professionals were likely skewed by a few factors. They only had 33 respondents, they only counted full-time professionals even though audio work is frequently done on a freelance basis, and their survey base of Game Developer Conference attendees was likely skewed to more senior people, as developers might not invest in sending fresh recruits to the show. GameSoundCon's survey drew 514 responses, and as might be expected, painted a less lucrative picture of the field.
"Most game audio jobs, whether they are composers or sound designers, are freelance," said GameSoundCon executive director Brian Schmidt. "Game audio is increasingly an outsourced industry."
According to the survey, the average salaried audio professional position in the game industry pays $70,532. However, only 37 percent of those who took the survey were salaried employees. About 12 percent of respondents said they were paid by the hour, day, or week.
For freelance work, the average project fee was $28,091. However, that number was skewed significantly by big-budget games, where per-project fees could come in greater than $250,000. For indie or casual games, the average project fee dropped to just $9,830. For projects where the audio contractor retained rights to their work, the average fee dipped still lower, to $4,481, with as many projects paying $1,500 or less as there were paying more.
"There does seem to be a good 'career path' in game audio," Schmidt added. "You can start out as a composer for indie games, and end up with a 6-figure salary as an audio director. Being able to get technical definitely gives you a leg up; more than 60 percent of responders say they provided audio content as well as technical services for implementation of the audio."
The survey also underscored some rarities in the field. Gender diversity is lacking among audio professionals, as 96 percent of respondents were male. Royalties are also rare, with only 2 percent of composers per-unit payments for big-budget titles. Royalties were somewhat more common among indie and casual projects, with 17 percent reporting per-unit payments.
Soundtrack sales also didn't do much to pad composers' pockets, as 5 percent of large-budget games included a clause paying out for soundtrack sales. However, that number increased to 18 percent for indie or casual titles.