GAME and Gamestation brands merging into single edifice
UPDATE: CEO confirms news, company claims 30 per cent market share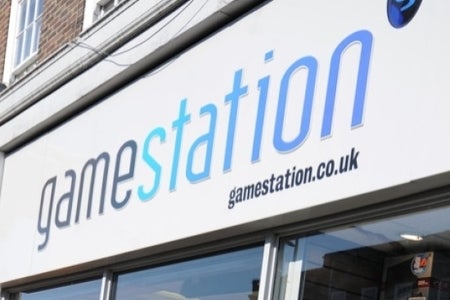 Update
CEO Martyn Gibbs has now confirmed the news. The changes will come into effect throughout September and October.
"We are all incredibly excited about the fresh start that we have with Game Retail. GAME will build on the best of both brands to deliver excellence for gamers and unrivalled value for the gaming community," said Gibbs.
"For example the gamestation trade-in proposition, 'We Won't Be Beaten On Trade-In', will continue under the new unified brand and likewise the existing passionate and knowledgeable gamestation staff will stay with us and continue to work in the rebranded stores to provide support and advice for all levels of gamer."
The company also revealed it now had a market share of circa 30 per cent, 2.5 million customers a week and 12 million loyalty scheme members.
The company will also be making some new additions to its customer offerings, including free in-store wi-fi, a new app, a revamped loyalty scheme and a new GAME Hunter service that allows gamers to order products from the entire GAME range online, both physical and digital, for home delivery.
"We are building a bigger, stronger and more nimble business - something that can be clearly seen from the speed at which we are introducing these new initiatives," continued Gibbs.
"This is only a snapshot of a whole host of exciting plans in the pipeline including new titles, formats, partnership and digital offerings. But it doesn't stop here. A big focus for us is growing our digital market share, becoming a true omni-channel retailer and holding the UK's biggest range of games, gaming gear and exclusive content, all of which will bring us ever closer to our goal of delivering excellence and unrivalled value for UK gamers."
Original story
Game Retail is merging its two brands: GAME and Gamestation, into a single business under the GAME label.
It's understood that no outlets will close during the procedure and all staff will retain their jobs.
The news emerged today from a company conference after a speech from CEO Martyn Gibbs. Although the information has not been officially confirmed by the retailer, a full statement is expected later today or early next week.
The two shops had operated under the same banner since 2007, when GAME acquired the specialist from Blockbuster. Whilst Gamestation survived the company entering administration earlier this year, bosses have now decided that unification is the most sensible move.