G2A fudges own history in response to developer complaint
Update: Developer retracts accusations against marketplace, but remains frustrated with key reseller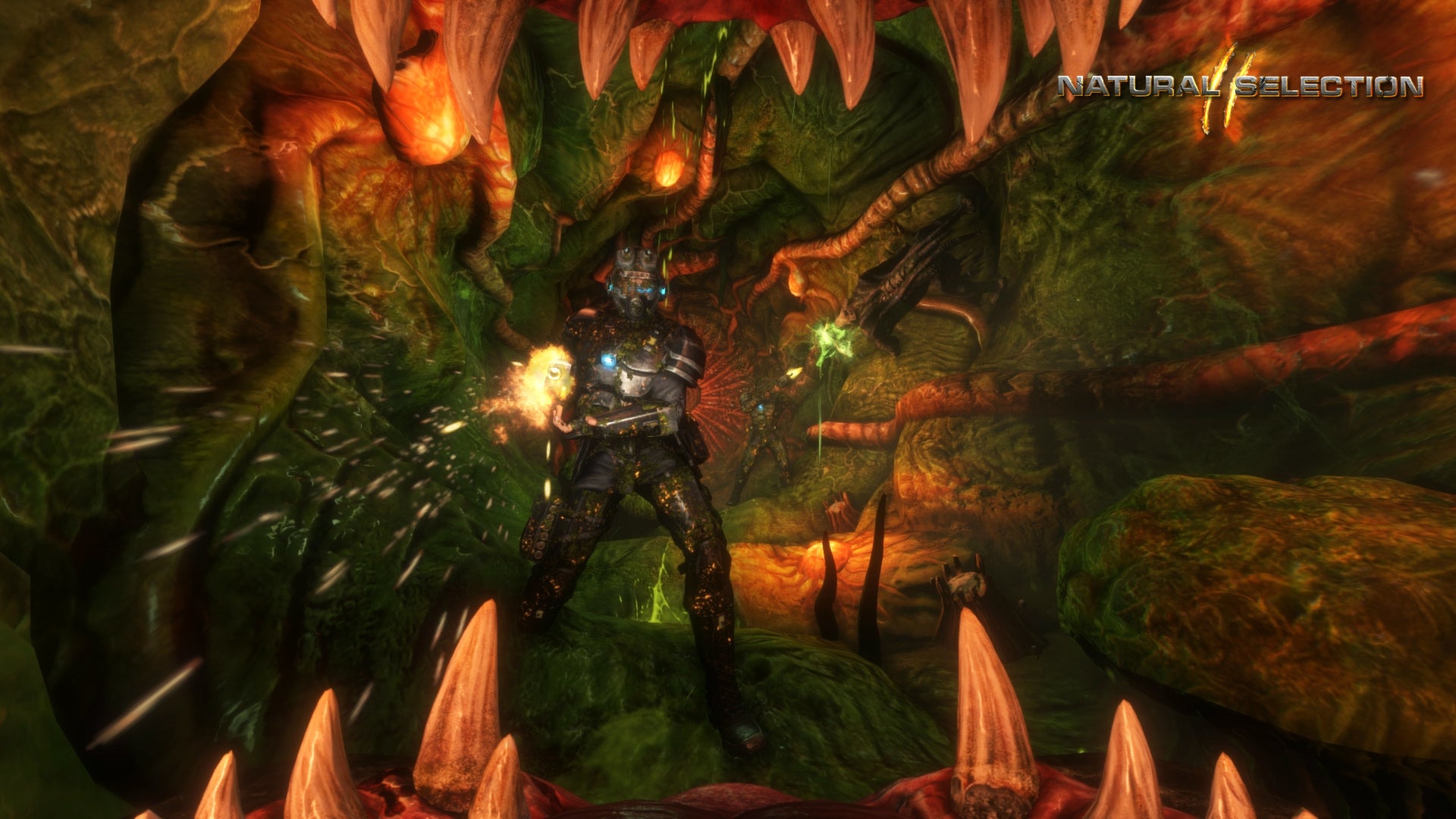 Update: Speaking to Kotaku, developer Charlie Cleveland has retracted his accusations that G2A was responsible for $30,000 of chargebacks on stolen keys for Natural Selection 2.
"It does appear that G2A is right," Cleveland said, referring to G2A's defense that its marketplace didn't exist when the chargebacks occurred. "They weren't the source of these original $30k keys. It doesn't LOOK like they were selling gray-market keys at the time we had all those chargebacks. But they've been doing it ever since."
Original story:
G2A's main defense against a developer demanding money for fraudulent game keys it sold in 2013 is that it didn't start its key reselling business until 2014.
However, both web archives and the company's own website seem to indicate that the marketplace both existed and was already seeing numerous transactions that year.
This is the latest incident in a series of developer disputes with the marketplace, which recently culminated in G2A offering to "pay developers ten times the money they lost" on chargebacks from illegally-obtained keys, as long as the developers can prove the keys were indeed sold through G2A.
Earlier this week, Unknown Worlds founder Charlie Cleveland accused G2A of being responsible for his studio having to pay $30,000 in chargebacks in March of 2013 for 1,341 Natural Selection 2 Steam keys. The incident was written about on Engadget at the time it occurred, but without reference to G2A specifically.
Following that story, GamesIndustry.biz reached out to G2A for comment, and yesterday was sent an official blog post response saying that G2A couldn't possibly have been responsible for these chargebacks, as it "was yet to come into existence."
"Launched in 2014, G2A Marketplace was celebrating its 5th birthday this year," the post reads. "The said keys were allegedly stolen and sold before March 8, 2013 - 6 years ago. Charlie wrote: 'We paid $30,000 to deal with credit card chargebacks because of G2A.' That's just slander, and we expect him to at least edit his posts, if not straight up apologize.
"However, if Charlie Cleveland would like us to hire a professional auditing company to check if the keys from before 2014 appeared on a non-existing marketplace, we encourage him to contact the G2A Direct team, as per the initial offer."
The post also contains an image of "what G2A.COM looked like at the beginning of 2013," showing a generic "DOMAIN FOR SALE!" page.
However, upon further investigation, G2A's claim of not launching its marketplace until 2014 contradicts information found both in web archives and on its own website.
According to its own history, the company G2A itself was founded in 2010 with the aim of being an official reseller for AAA developers. After struggling to get developers on board, it launched an online marketplace to resell game keys, which has evolved into what G2A is today.
The company history doesn't give a founding date for G2A Marketplace, but web archives of G2A.com around the time in question indicate that it existed and was actively selling keys prior to 2014.
The "DOMAIN FOR SALE!" image shown in the blog post was last archived in December of 2012. In January of 2013, two months before the Engadget story, the domain appears to have been purchased, though nothing yet appears on the page. There are no other web archive saves of the site until June of 2013, where it appears as a fully-functional key reselling site with games such as Red Faction Armageddon, Anno 2070, Battlefield Bad Company 2, and Assassin's Creed Brotherhood for sale advertised on the site's front page.
We reached back out to G2A to ask about the discrepancy over the year of their founding, and received the following reply:
"As mentioned in our post, G2A Marketplace came to life in January 2014. Obviously the domain was bought months before that. We treat Wayback Machine rather like a fun tool, not a credible source.
"Either way, that doesn't change anything in absurdity of accusations."
The web archives are not the only source indicating that G2A Marketplace was founded prior to 2014, however. G2A's own Support Hub includes a paragraph that explicitly says the Marketplace launched in 2013, and by the end of the year had sold well over 100,000 keys.
"The number of buyers and sellers has been rapidly growing ever since the launch of the webpage in 2013," reads a response on the hub to an FAQ question asking how many people are using G2A. "That year there were 20 sellers and 100.000 buyers. In 2014 there were already 1.9 million buyers and 34 thousand sellers."
Update: A G2A fact sheet on the company's website more specifically cites December of 2013 as the marketplace's start date and June 2013 as the launch date for G2A Goldmine, a program that rewards users for referring friends to make purchases on said marketplace. [h/t @fromcj on Twitter]
Update 2: In response to a request for comment on the discrepancy, G2A has reiterated that it became a marketplace in December of 2013 and that its official start was in 2014.