G2 Esports CEO steps down following Andrew Tate controversy
Update: Carlos Rodríguez was on unpaid leave and has now resigned after defending his links with the controversial influencer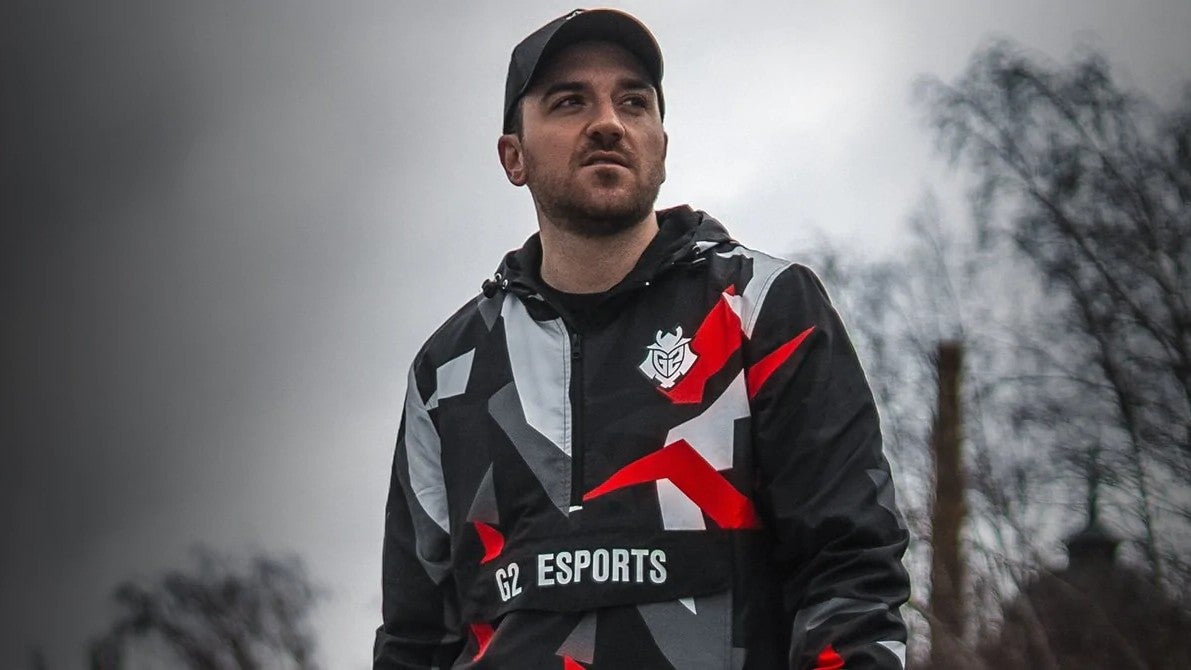 Content warning: The following story contains descriptions of misogyny.
Update, September 26, 2022: G2 Esports' co-founder Carlos Rodríguez has now resigned for his CEO position.
As reported by Esports Insider, Rodríguez announced his decision on Friday via a video published on Twitter, with G2 Esports soon confirming it in a statement.
In the video, Rodríguez said that he takes "full responsibility over everything that went on in the last few days," and added that he feels "destroyed" about leaving his position at G2 Esports.
In its statement, G2 Esports said it received and accepted Rodríguez's resignation, and added: "As a global esports organisation serving the world's most diverse fanbase, we take responsibility for our fans, employees, team members, and partners across the world. In this context, we want to understand that we do not support any form of misogyny. We continue to prioritise fostering inclusivity and supporting a diverse gaming community."
Original story, September 19, 2022: G2 Esports will be without the services of its CEO Carlos Rodríguez for a little while as he has agreed to take eight weeks of unpaid leave from the company over a video on Twitter of himself partying with Andrew Tate, an influencer banned last month by YouTube, Facebook, TikTok, and Instagram for various violations of their terms of service, including hate speech and misogyny.
Rodríguez posted the eight-second-long video featuring himself and Tate Saturday morning, saying, "Yesterday we celebrated G2's world championship." (G2 won the 2022 League of Legends European Championship spring season and was runner-up in the summer season.)
The video prompted a wave of backlash, and in the late afternoon Rodríguez doubled down, saying, "Nobody will ever be able to police my friendships. I draw my line here. I party with whoever the fuck I want."
Tate had been a contestant on the TV show Big Brother in 2016, but was removed from the show after video surfaced that appeared to show him beating a woman. In the wake of sexual harassment allegations against Harvey Weinstein, Tate also said women who were raped should bear some responsibility.
G2 Esports announced Rodríguez's leave Sunday morning in a note to its fans on Twitter, saying, "Last night we failed you. The actions of our CEO spoke a language in stark contrast with the value and the culture G2 lives by and strives for. And for that we apologize.
"Since our creation, we have worked hard to build a safe and inclusive environment to enjoy esports. These are just small steps in the right direction we need to take as a company. We'll continue to do our best each and every day to improve ourselves and the industry at large."
Rodríguez also followed up Sunday morning to say, "Many G2 fans were let down this weekend which created confusion about what I stand for. It has always been my consistent target to stand for absolute equality of opportunity regardless of who you are or where you come from, which is what gaming is all about."
He added, "I failed to read this room right, feel terrible about the discussions it created and will stand up and accept the consequences in full."
Rodríguez's partying with Tate came just weeks after G2 Sports announced its first all-woman League of Legends team.
---
Additional reporting by Marie Dealessandri