Future8 award winners announced
Contest for young digital talent in the UK and Ireland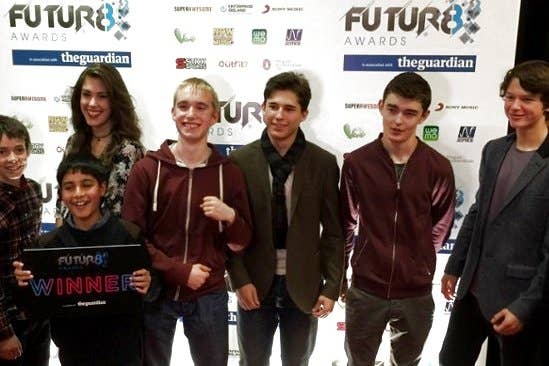 The first Future8 Awards took place on Saturday, showcasing young digital talent in the UK and Ireland. The awards were created by The Guardian and marketing company SuperAwesome .
Seb Gallop, 17, won the in Games Category with the concept for his game Lifeless City and will receive mentorship from the category sponsor Stick Sports. A full list of winners is available below.
"There's been a shift in understanding that kids are building things, that kids are creating. And parents are realising that this is something they want to support, rather than just telling them 'go outside and get some fresh air'," SuperAwesome's Dylan Collins told The Guardian.
"The spectrum of entries for these awards was remarkable. And while these creators are talented now, but it's what they're going to do in two or three versions time, when they're 15, 16, 17 that's key. They're going to be doing some extremely interesting things in a couple of years' time."
Maker Category (WeMo)- Billy Timimi
Blogger Category (Penguin Random House UK) - Amber Kirk-Ford
Animation Category (NaturalMotion Games) - Jonathan White
Games Category (Stick Sports) - Seb Gallop
Web Development Category (Bin Weevils/55Pixels) - James Corneille
Online Video Category (Sony Music) - Finlay Moorhouse
Mobile App Development Category (Outfit7) - Faheem Anwar
Music Category (NOW Music) - Natalie Shay