Future sees digital growth in 2013, but print shrinks further
Update: Official ABC figures show an overall decline for Future titles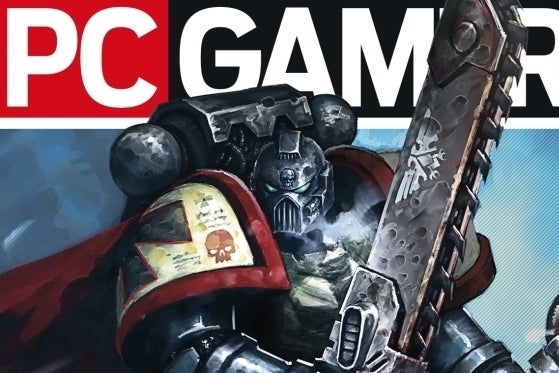 Update
The combined ABC figures for the UK games press have now been released, highlighting the continued plight of the Future's print titles. Even when combined with the growth shown by the digital editions of many publications, shrinking print circulations mean a decreased reach for Future's key gaming brands.
Official Nintendo Magazine's sales (no digital edition) fell to 18,743 issues for January 1 to December 1 2013, the largest fall across the portfolio at 26.58 per cent year-on-year
Edge (print and digital) fell to 20,485 issues, down 19.89 per cent
Official Xbox 360 Magazine's sales (print and digital) dropped by 19.63 per cent to 37,519
Gamesmaster (print and digital) fell to 17,492, a drop of 10.49 per cent.
PC Gamer (print and digital) now stands at 22,054, a fall of 10.03 per cent.
PlayStation Official (print and digital) fell to 29,973, down 4.92 per cent.
Original story
UK publisher Future saw increases across its games-related digital publishing portfolio in 2013, and now estimates that between its website, digital magazines and social media it has a reach of 14.6 million worldwide.
The latest ABC figures show Edge's digital edition saw a 68.7 per cent year-on-year increase for the period ending December 2013. PlayStation: The Official Magazine also saw a significant rise of 67.8 per cent while Xbox: The Official Magazine also saw growth of of 13.9 per cent.
"We continue to invest online, on tablet and smartphone and in print, delivering content where and when our consumers want it," commented Lee Nutter, head of Future Games.
"We have delivered a solid set of ABC results in these changing times and it's extremely encouraging to see digital edition growth for PlayStation: The Official Magazine, Xbox: The Official Magazine and Edge. We are always looking to respond to our consumers and drive innovation, and video is a central part of that strategy, so it is fantastic to see the rapid growth of our YouTube channels."
Online was also a source of growth for the media company, with OfficialPlayStationMagazine.co.uk recording a rise of 134 per cent on last year and 994,230 unique users in January 2014. Totalxbox.com boasted 1.4 million unique users in January, and saw a growth of 44 per cent. PCGamer.com saw a smaller rise of 7 per cent, but already has a base of 5.3 million unique monthly users.
Meanwhile online brand and news website CVG recorded a 33 per cent year-on-year increase in traffic to 3.8 million, and GamesRadar boasted a 53 per cent increase in traffic year-on-year, reaching over 6.6 million unique users for January.