Fumito Ueda's new studio, genDESIGN, surfaces
The Last Guardian director still committed to project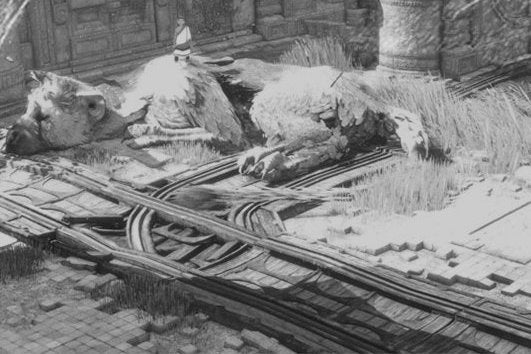 Fumito Ueda has gone public with his new studio, genDESIGN, after The Last Guardian's reappearance at E3, with a fairly bare bones website featuring concept art from the much delayed PlayStation project.
Although details on the website are thin on the ground, it's the first indication that Ueda's team is a definitive separate entity since the auteur parted way with Sony back in 2011.
"genDESIGN is a studio comprised of Fumito Ueda and a team of veteran developers who led the creation of 'Ico' and 'Shadow of the Colossus', says the About Us section of the site. The Last Guardian is the only project shown, with the team's responsibility's listed as level design direction, animation direction, art direction, character design concept art, narrative and storyboarding and research & development.
Only one image doesn't relate to Last Guardian, a compound image of what looks to be concept art from Ico and Shadow of the Colossus.