Full line-up confirmed for Develop in Brighton
Keynotes from Kojima, Bossa and Hunicke - GI.biz reader discount still available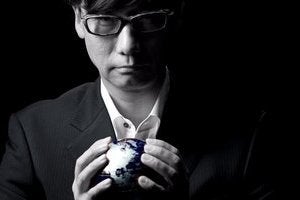 The full complement of speakers has been confirmed for Develop in Brighton 2016, with Hideo Kojima, Bossa Studios and Robin Hunicke leading the charge.
Over 100 speakers will address 1800 attendees over the course of 90 sessions and three days, including the indie-focused Evolve track on Tuesday, which will this year be accompanied by two dedicated funding events. The Games Funding Forum will offer practical, relevant advice for developers of all scales interested in discovering new sources of funding and making the most of existing ones, whilst the Pitching & Funding Workshop is "an all-day practical workshop designed especially for micro studios and start-ups to help prepare for fundraising."
In addition to the main track keynoters, Develop will feature eight dedicated tracks on Art; Audio; Business; Coding; Design; Indie, including a free Indie Bootcamp for students and start-ups; Marketing and a brand new VR track. If you've not yet bought your tickets, early bird prices are available until June 8 from the show's website, with a special extra discount available for GamesIndustry.biz readers who use the code DEV16GI at checkout.