Full developer session unveiled for Rezzed
DayZ Standalone, Hotline Miami 2, Project Eternity, Dreamfall Chapters and more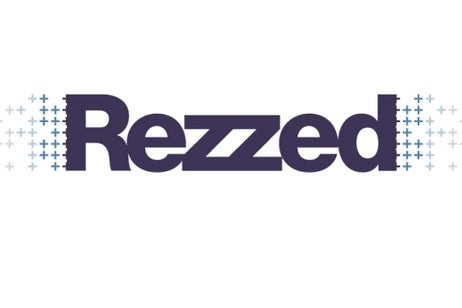 Gamer Network has revealed the full raft of developer sessions for PC gaming show Rezzed, which takes place in Birmingham, UK on June 22-23, 2013.
The schedule includes panel sessions, game presentations and a game jam, to be judged by Chris Avellone, Ed Stern and Keith Stewart. Included in the line-up for the two-day show are DayZ Standalone, Project Eternity, Dreamfall Chapters and WildStar, alongside many others.
As well as sessions, attendees will be able to play dozens of titles on the show floor, including the first public UK play of NCsoft's forthcoming MMO WildStar.
Tickets for the show are available at the event's website. A full list of sessions is below.
Saturday 22nd June
12pm - Panel: How can new business models improve PC gaming? (John Walker hosts Mark Morris, Chris Delay, Paul Taylor, Chris Avellone and Ragnar Tornquist)
1pm - Prison Architect (Introversion's Chris Delay and Mark Morris)
2pm - A look back at Frozen Synapse and a look forward to Frozen Endzone (Mode 7's Paul Taylor and Ian Hardingham)
3pm - Dreamfall Chapters (Red Thread Games' Ragnar Tornquist, Martin Bruusgaard and Dag Scheve)
4pm - Project Eternity (Obsidian Entertainment's Chris Avellone)
5pm - Sir, You Are Being Hunted (Big Robot's Tom Betts)
Sunday 23rd June
12pm - Panel: Is storytelling in games getting any better? (John Walker hosts Dean Hall, Chris Avellone, Ragnar Tornquist, Ed Stern and Will Porter)
1pm - Hotline Miami 2 vs. Luftrausers (Dennaton's Dennis Wedin and Vlambeer's Rami Ismail)
2pm - Total War: ROME II (The Creative Assembly)
3pm - WildStar (Carbine Studios)
4pm - The Creative Assembly Game Jam (Five teams present games made in a day to an expert panel made up of Chris Avellone, Ed Stern and Keith Stuart)
5pm - DayZ Standalone (Bohemia Interactive's Dean Hall)
Full disclosure: GamesIndustry International is a part of the Gamer Network, alongside the Eurogamer Network, USgamer and Eurogamer Events, which operates Rezzed.