FTC: Kids' apps need better disclosure
Federal Trade Commission survey finds mobile app policies frequently inadequate, sometimes simply lying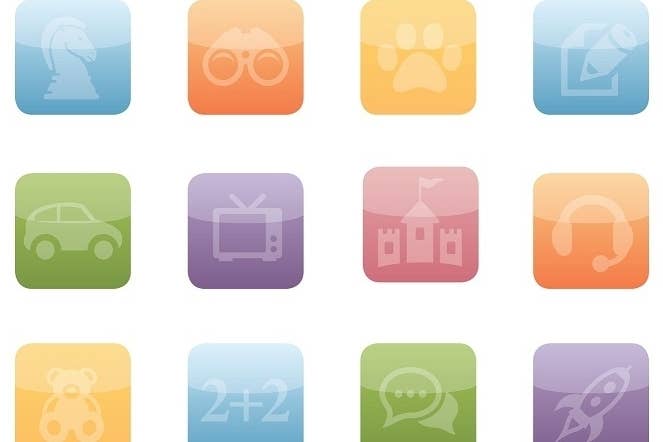 The Federal Trade Commission has been calling for improved disclosure on mobile apps for some time now, but the industry hasn't really been heeding that call. The FTC today released its second Kids App Report, finding very little progress has been made in terms of voluntary disclosure among app makers since the first report in February.
The FTC looked at a selection of 400 apps included in search results for "kids" on the Google Play store and Apple's iTunes. Researchers looked at each app's disclosure policies, whether they were revealed prior to purchase, within the app, or not at all. Using a network packet analyzer, the commission tracked the personal information each app transmitted as well as where it was going.
Calling the results disappointing, the survey determined that the mobile app industry "appears to have made little or no progress in improving its disclosures since the first kids' app survey was conducted." Of the apps surveyed, the FTC found only 20 percent disclosed information about privacy practices, even though 56 percent sent device ID information to ad networks, analytics companies, or other third parties besides the developer. Advertising was found in 58 percent of the apps, even though only 15 percent informed users of that fact prior to download.
Some of the FTC findings went beyond simple lack of disclosure. The survey found 10 apps that falsely stated they contained no advertising. It also found potentially inappropriate practices, such as a drawing app marketed to children that featured undisclosed in-app ads for an online singles service.
"FTC staff has initiated a number of investigations to address the gaps between company practices and disclosures," the survey notes. "These discrepancies could constitute violations of [The Children's Online Privacy Protection Act] or the FTC Act's prohibition against unfair or deceptive practices."
That would not be the first time the FTC cracked down on developers for running afoul of COPPA. In 2011, developer Broken Thumbs paid the group $50,000 to settle a complaint after it collected "tens of thousands" of email addresses from children under the age of 13 without notifying their parents. Playdom ponied up $3 million to settle its own case over the collection and distribution of personal information of more than 1.2 million children. Earlier this year, social gaming site RockYou forked over $250,000 to settle charges after it took the information of some 179,000 children.
To limit the need for such settlements in the future, the FTC called on the app-making industry to adopt a "privacy by design" approach to its efforts, and give consumers more straight-forward transparency and options about how their data will be used.