Fruit Ninja scores 1 million downloads via XBLA
Xbox Live Arcade title for Kinect leaps past 1 million download mark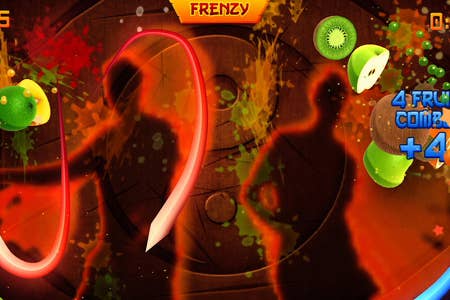 The popular Kinect-enabled Fruit Ninja title has made some waves on the Xbox Live Arcade, as Halfbrick has announced a total of over 1 million downloads thus far. The title has been available for just over eight months.
"Hitting 1 million downloads for XBLA is an awesome achievement," said Phil Larsen, chief marketing officer at Halfbrick. "It's a milestone that proves how with the right team and vision, a mobile game can be expanded into a much bigger franchise across new platforms and markets and be wildly successful!"
Fruit Ninja has also been making the rounds for awards, earning several nods as the Best Casual title at the 2011 Interactive Achievement Awards. The game was also prominently featured during Microsoft's annual Summer of Arcade series this past year.