Frima Studio among Canada's most admired companies
Frima continues to offer extensive employee perks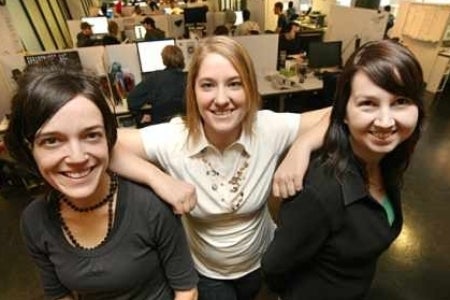 Frima Studios has been announced as one of Canada's Top 10 Most Admired Corporate Cultures by Waterstone Human Capital. Waterstone will honor Frima at an annual awards event for investing in better corporate culture for its employees.
"Only a few months removed from our certification for exceptional Work-Family Balance by the Quebec Ministry of Family, this latest recognition further validates the investment we make in each of our employees," said Frima Studio CEO Steve Couture. "We consistently find that building a supportive and flexible workplace leads to healthier, more productive employees that endeavor to hit our ambitious growth goals."
Frima Studios offers all 360 full-time employees flexible work-hours, free public transit access, and an internal program that allows employees to develop personal projects at the studio and take a share of the revenue if an idea is successful.
"We're thrilled that Frima Studio has been named one of Canada's 10 in the Growth and Small Cap category," said David Kinley, the president of Waterstone Human Capital. "Our Canada's 10 board was impressed with this submission, and with Frima's leadership. This is an organization with a caring and strong culture, showing exceptional growth and performance. Congratulations to Frima's leadership team and to all of its team members."
The winners of the award will be recognized at the Canada's 10 Corporate Culture Summit and Awards Gala in Toronto, on Monday, February 4th, 2013.
[Image via La Presse]