French government launches campaign to attract UK talent post-Brexit
UPDATE: UKIE CEO responds to Join the Game, which boasts tax breaks and funding for studios that relocate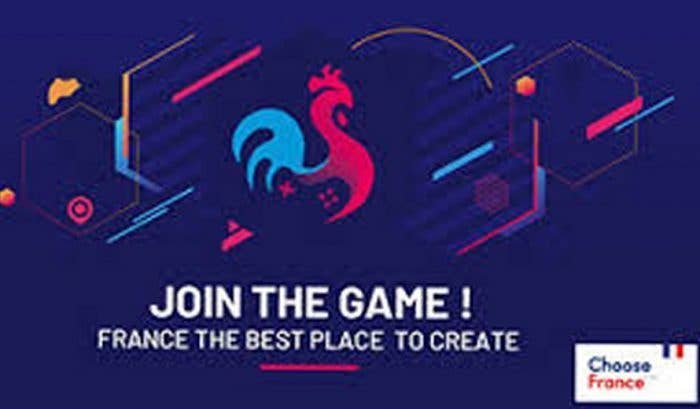 The French government has launched a promotional campaign to lure developers to its growing industry.
With the uncertainty of Brexit looming over the UK games industry, the French government is highlighting the many ways in which it supports game development.
Join the Game paints France as an international hub, home to many successful studios, offering tax breaks, and plenty of funding options for everything from community events to R&D.
"Proud of its history and dedicated to becoming the leading country in this industry, France has aimed, over the years, to remain an important hub for game development," the site reads.
"Having doubts about why setting up in France? 'Join the Game' illustrates the French government's commitment to offer foreign publishers and developers - studios and independents - opportunities to discover the optimal environment to excel."
According to the French Directorate General for Enterprise, last year saw the industry generate more than €4.9 billion, and the sector currently boasts over 5,000 direct jobs.
"In only a few years, video games have become France's second largest cultural industry, behind books and ahead of cinema," it told The Guardian. "It is one of the most dynamic sectors in the French economy."
The prospect of Brexit is causing uncertainty across the UK industry. Last year, anti-Brexit campaign group Games4EU released a white paper which argued that Britain crashing out of the common market "will cause serious harm" to the UK games industry.
Update: In a statement to GamesIndustry.biz, UKIE CEO Jo Twist said today that the UK games industry has "fought hard" to earn a reputation as one of the best places in the world to make and sell games, but that "reputation can be eroded in a globally competitive industry."
"The emergence of a programme designed to poach talent and businesses from the UK should remind policy makers of this fact," she said.
"At the moment, the UK government provides strong support to games businesses through Video Game Tax Relief, the UK Games Fund and our international trade programme.
"But continued uncertainty caused by Brexit and potential for disproportionate regulation of our industry without the support of a robust evidence base risks diminishing that positive approach - potentially turning talented individuals and businesses away from the UK.
"We must therefore continue to have a meaningful and constructive conversation between our sector and government to ensure we safeguard the position of our forward thinking, thriving creative sector."