French games market reaches record high of €5.3bn | France Annual Report
27.5 million games across physical and digital were sold in France in 2020, alongside 2.3 million consoles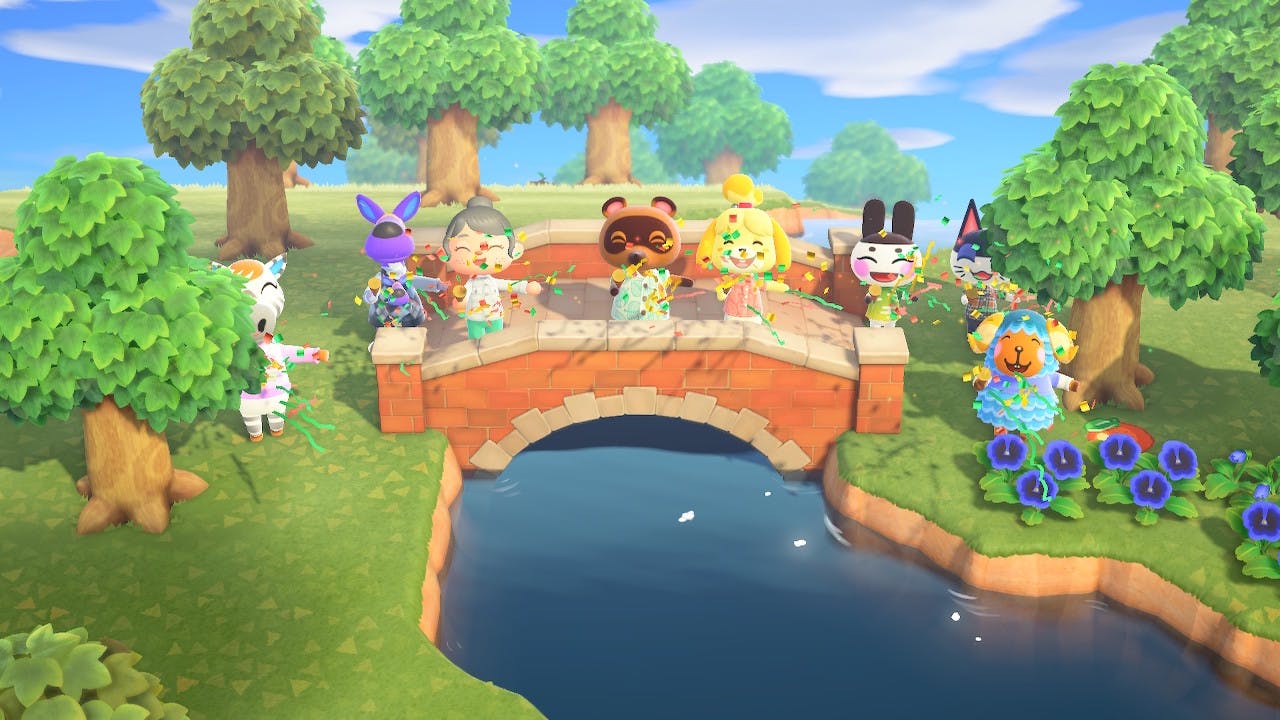 The French games market generated a record breaking €5.3 billion in 2020, according to trade body SELL.
In its annual report detailing data from GSD and GameTrack, SELL reported a 11.3% growth for the games market year-on-year, with 2.3 million consoles sold in France in 2020, as well as 27.5 million games -- across physical and digital -- and seven million accessories.
The console segment increased 10% year-on-year, now representing 51% of the games market and a value of €2.7 billion. Digital sales were particularly strong on consoles last year, boosted by COVID-19 restrictions, with a 79% rise compared to 2019.
Mobile's growth was also important, rising 16% year-on-year to reach a record €1.4 billion in revenue. Games represented 43% of all mobile app downloads in France last year (mobile data courtesy of App Annie).
PC gaming had a strong year, particularly supported by growth in hardware (+20%) and accessories (+13%), but software sales were down 1.9% year-on-year. The PC market generated almost €1.2 billion in revenue overall, representing a 9% rise compared to 2019.
Looking at software across all platforms, games sales represented €1.7 billion in revenue, 38% of which came from physical copies and 36% from digital titles. DLC and microtransactions represented 15% of the overall figure, while subscription services represented 9%.
Looking at the physical vs digital divide, 43% of the software purchased in France in 2020 was digital. Despite a turbulent time for retailers, physical sales held up, only recording a 3.2% decrease year-on-year.
FIFA 21 was the best selling game in France in 2020, with 1.3 million copies shifted including both physical and digital sales. It was followed by Animal Crossing: New Horizons with almost 1.1 million units -- this is physical sales only though, as Nintendo doesn't share its digital sales.
In third position, and far behind the top two, was Call of Duty: Black Ops Cold War, which shifted 664,792 copies across physical and digital.
It's worth noting that out of the top 20 physical games of 2020 in France (see below), 11 were Nintendo games -- and together those titles sold almost 3.7 million copies.
To read more about the French market, keep an eye out for GamesIndustry.biz's interview with SELL president Julie Chalmette, to be published tomorrow.
Here's the top 20 for physical games (in units) in France for 2020 (data courtesy of GSD/GameTrack):
| Position | Title |
| --- | --- |
| 1 | Animal Crossing: New Horizons (Nintendo) |
| 2 | FIFA 21 (EA) |
| 3 | Mario Kart 8 Deluxe (Nintendo) |
| 4 | Assassin's Creed Valhalla (Ubisoft) |
| 5 | The Last of Us Part II (Sony) |
| 6 | Call of Duty: Black Ops Cold War (Activision Blizzard) |
| 7 | Super Mario 3D All-Stars (Nintendo) |
| 8 | Minecraft: Nintendo Switch Edition (Microsoft) |
| 9 | Ring Fit Adventure (Nintendo) |
| 10 | 51 Worldwide Games (Nintendo) |
| 11 | Luigi's Mansion 3 (Nintendo) |
| 12 | New Super Mario Bros. U Deluxe (Ubisoft) |
| 13 | Super Mario Party (Nintendo) |
| 14 | The Legend of Zelda: Breath of the Wild (Nintendo) |
| 15 | Grand Theft Auto V (Take-Two Interactive) |
| 16 | FIFA 20 (EA) |
| 17 | Cyberpunk 2077 (Bandai Namco) |
| 18 | Ghost of Tsushima (Sony) |
| 19 | Hyrule Warriors: Age of Calamity (Nintendo) |
| 20 | Pokémon Sword (Nintendo) |
Here's the top 20 for physical and digital games combined (in units) in France for 2020 (data courtesy of GSD/GameTrack):
| Position | Title |
| --- | --- |
| 1 | FIFA 21 (EA) |
| 2 | Animal Crossing: New Horizons* (Nintendo) |
| 3 | Call of Duty: Black Ops Cold War (Activision Blizzard) |
| 4 | Grand Theft Auto V (Take-Two) |
| 5 | Assassin's Creed Valhalla (Ubisoft) |
| 6 | Mario Kart 8 Deluxe (Nintendo)* |
| 7 | FIFA 20 (EA) |
| 8 | The Last of Us Part II (Sony) |
| 9 | Call of Duty: Mordern Warfare (Activision Blizzard) |
| 10 | Super Mario 3D All-Stars (Nintendo)* |
| 11 | Minecraft: Nintendo Switch Edition (Microsoft)* |
| 12 | NBA 2K20 (Take-Two) |
| 13 | Ring Fit Adventure (Nintendo)* |
| 14 | 51 Worldwide Games (Nintendo)* |
| 15 | Luigi's Mansion 3 (Nintendo)* |
| 16 | Ghost of Tsushima (Sony) |
| 17 | New Super Mario Bros U Deluxe (Nintendo)* |
| 18 | Super Mario Party (Nintendo)* |
| 19 | Dragon Ball Z: Kakarot (Bandai Namco) |
| 20 | The Legend of Zelda: Breath of the Wild (Nintendo)* |
*Digital data not available