Foxconn developing mobile games
The Taiwanese hardware manufacturer is getting into the gaming business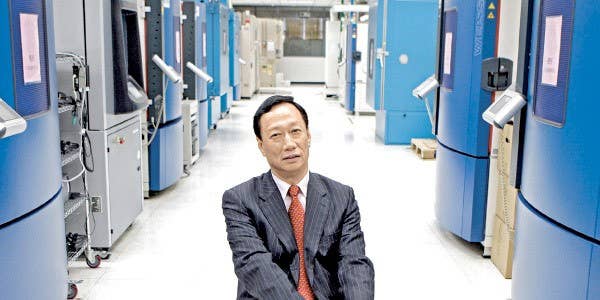 Foxconn, the Taiwan-based manufacturing company behind a number of your favorite consumer electronics, has decided to get into the game development business, according to a report by Bloomberg. At Foxconn's software and cloud computing R&D center, Foxconn Technology Group founder and Chairman Terry Gou told the outlet that the company's first mobile game would be out in six months.
Foxconn has a partnership with Transformer Online and Disney Fantasy Online developer NetDragon to create the games. The company is also working hard on building its own internal software team, focused on HTML 5 development.
Work on the R&D center began in August of this year. The 676,100 square foot building is located at the Kaohsiung Software Park in Southern Taiwan.