Four weeks at #1 for the Saints
Saints Row IV still top of UK chart, three new entries in top 40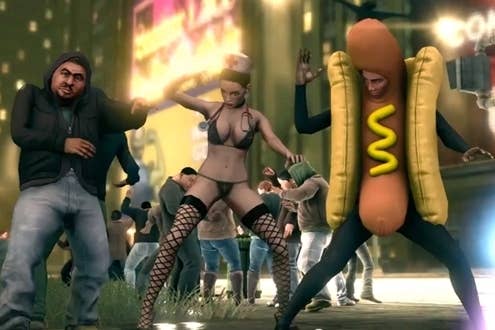 It's a fourth week on top for Saints Row IV, but probably its last with GTA V's release this week sure to shake up the UK charts.
Kingdom Hearts HD 1.5 Remix for PS3 is close on its heels, entering the chart at number 2. It's not bad for a remake of a 2002 PlayStation 2 title, especially considering the original game only ever managed to reach 35 on the UK charts.
The week's other new entries were EA's NHL 14 at 11, Metal Gear Solid: The Legacy Collection at 25, and Sony's The Puppeteer, which only just made it into the charts at 40.
UKIE Games Charts courtesy of GfK Chart-Track
| Last Week | This Week | Title |
| --- | --- | --- |
| 1 | 1 | Saints Row IV |
| New entry | 2 | Kingdom Hearts HD 1.5 Remix |
| 3 | 3 | Diablo III |
| 4 | 4 | Tom Clancy's Splinter Cell: Blacklist |
| 5 | 5 | Disney Infinity |
| 6 | 6 | Minecraft: Xbox 360 Edition |
| 7 | 7 | Payday 2 |
| 13 | 8 | LEGO Batman 2: DC Superheroes |
| 12 | 9 | LEGO Lord Of The Rings |
| 2 | 10 | Rome: Total War II |
| New entry | 11 | NHL 14 |
| 17 | 12 | Max Payne 3 |
| 9 | 13 | Rayman Legends |
| Re-entry | 14 | Assassin's Creed III |
| 8 | 15 | Killzone Mercenary |
| 14 | 16 | FIFA 13 |
| Re-entry | 17 | Need For Speed Most Wanted |
| Re-entry | 18 | Far Cry 3 |
| 15 | 19 | Call Of Duty: Black Ops II |
| Re-entry | 20 | Grand Theft Auto IV |