Forza Motorsport 7 to be removed from sale due to "end of life status"
Turn 10 Studios' racing game will retire after only four years on shelves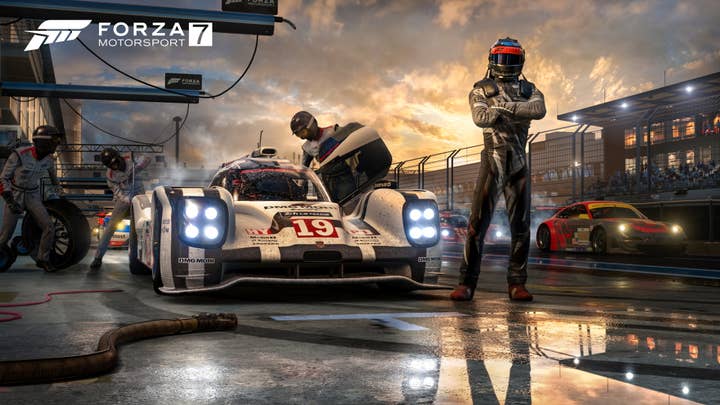 Microsoft has announced that Forza Motorsport 7 will be removed from sale on September 15, 2021.
The announcement said that, at that date, Turn 10 Studios' game will have reached "end of life status," meaning the game and its DLC will no longer be available on Xbox Game Pass or to purchase on the Microsoft Store.
Players who already own the game will still be able to download and play it after September 15, and multiplayer and online services will continue to be available. New Rivals events will also be added to the game prior to its retirement.
Those who have played Forza Motorsport 7 via Xbox Game Pass but bought DLC will be able to get the base game for free, with Microsoft distributing tokens to do so from August 2. Said tokens will expire on September 15, 2023.
Forza Motorsport 7 initially released in October 2017 on Xbox One and PC.