Forza Horizon 5 | Critical Consensus
A stunning Xbox exclusive that leaves previous iterations of the racing series in the dust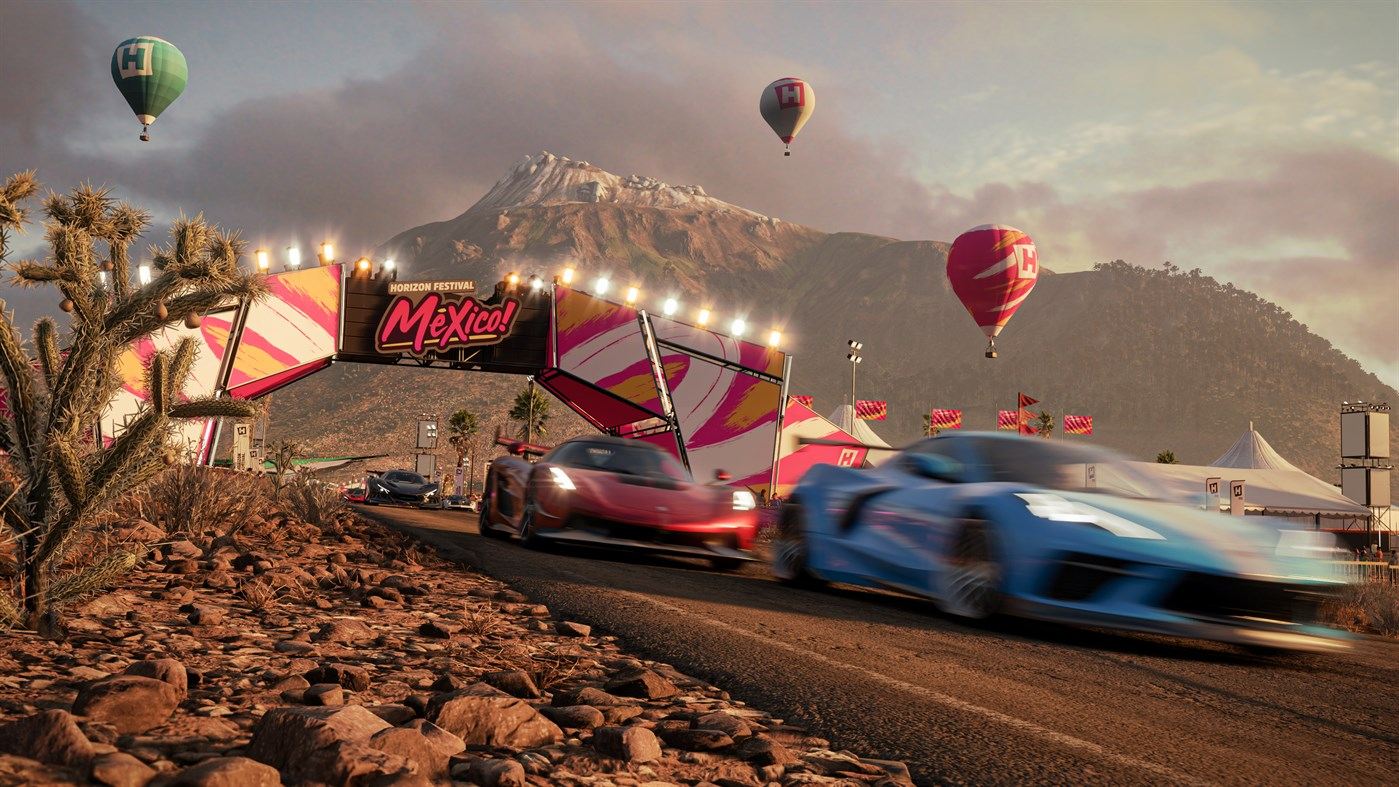 November 9 sees the release of Forza Horizon 5, the next instalment to Xbox Game Studios' seminal racing game series, developed by Playground Games.
It's the second release since Microsoft snapped up the British studio in 2018, and an anticipated current-generation exclusive for the Xbox Series X/S. True to form, Forza Horizon 5 sends players on scenic tours of stunning real-world locales, this time set in Mexico.
The critical reception has been highly positive; Forza Horizon is currently sitting at a 92 on Metacritic, making it the highest scoring new release this year so far. For contrast, Forza Horizon 4 received a score of 92 on the Xbox One, while the PC release settled at a lower 88.
"When you're asked if you've ever seen an active volcano up close in Forza Horizon 5, you just know you're in for a driving experience unlike any other," said Heather Wald in her 5/5 review for GamesRadar, describing one of her in-game ventures.
"The entire drive is an exhilarating spectacle from start to finish, and it's just one example of the many thrilling high-speed adventures you'll be going on in Playground Games' most exciting and beautifully crafted Forza Horizon entry yet."
Dean Abdou echoes the sentiment in his 9/10 review for GamingBible, also calling Forza Horizon 5 "the best entry to the series yet."
"Forza Horizon 5 is exactly what I was hoping for, and more," Abdou wrote. "Developer Playground Games has pretty much stuck with the golden rule of 'if it ain't broke, don't fix it' for the fifth entry in its open-world, arcade-style driving series. But the additions of all-new biomes, dynamic weather and fresh-feeling game modes really push Xbox's flagship franchise forward."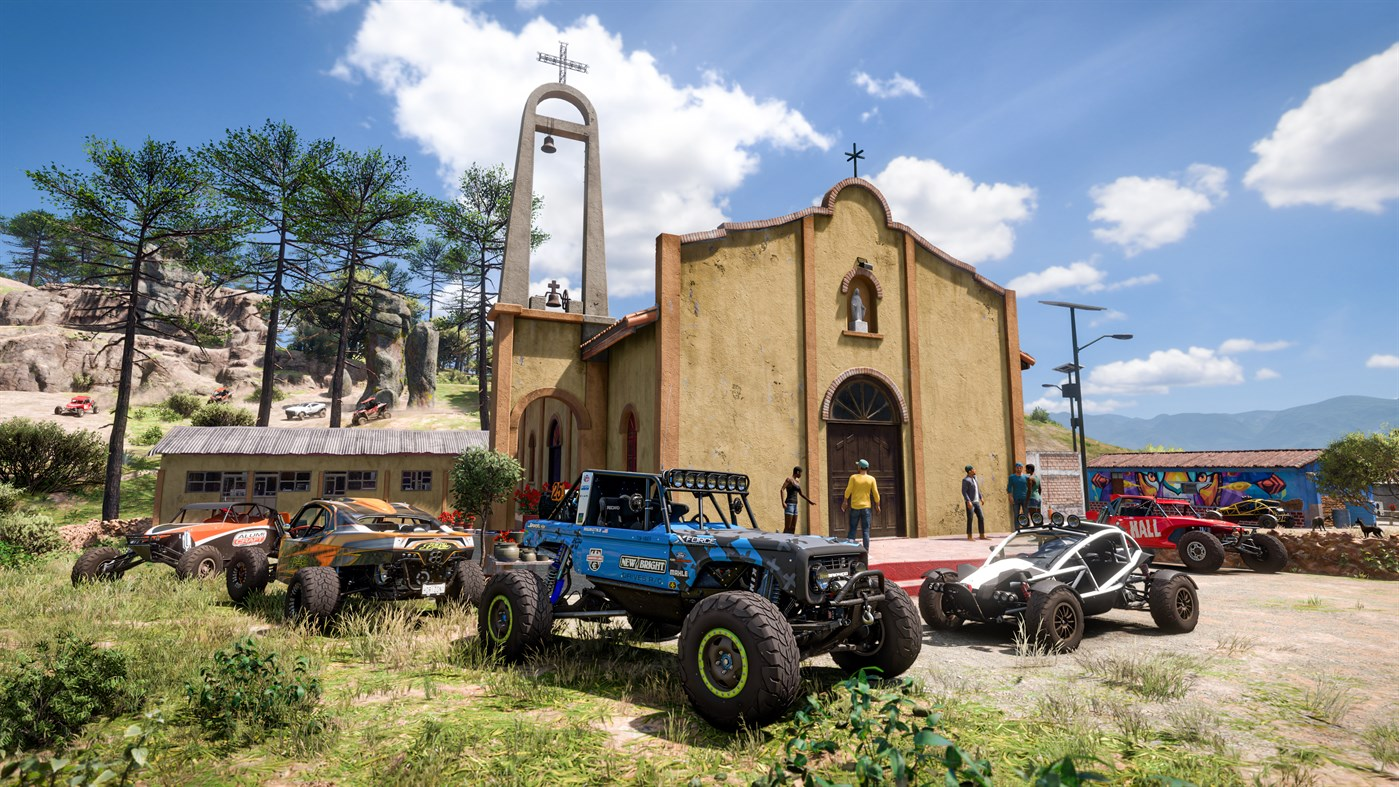 Forza Horizon 5's visual leap into the current generation is one aspect that critics took notice of; the graphical improvement sought and succeeded to impress.
"The map is an absolute wonder, backed by a game engine which can deliver staggering views across the whole thing from the summit of the volcano that towers over it," wrote Oli Welsh in his Eurogamer Recommended review.
"The environments are rich and saturated with colour and atmosphere, from humid swamps to arid dunes, from deep, verdant canyons to pastel-striped barrios. The Playground team is expert at seeding all this real estate with spectacle that judiciously balances fantasy and reality, and at sculpting road layouts that usually favour the fast and sweeping over the tight and technical. It's another masterpiece."
In his 10/10 review for IGN, Luke Reilly commented on how "the bar for open-world racing has again been raised in so many different ways," highlighting a bigger, varied map, drastic sound improvements, and more granular customisation options compared to Forza Horizon 4.
"The breadth of Playground's wonderfully diverse map of Mexico is exceptional, and it comes as an extremely exotic and interesting array of environments to get lost in after three years in Horizon 4's beautiful but broadly more-uniform Britain," Reilly wrote.
"The map is an absolute wonder, backed by a game engine which can deliver staggering views across the whole thing from the summit of the volcano that towers over it"

Oli Welsh, Eurogamer
rld racing game I've ever played

GamesRadar's Wald also commented on the broader range of character customisation options. While players still choose from preset characters, there are options to change hairstyle and colour, outfits, as well as more inclusive customisation choices, such as pronouns, and prosthetic limbs.

"It's always great to see more customisation options, and Forza Horizon 5 has it across the board with fantastic new additions that allow you to really personalise your experience," Wald wrote.

Critics also commented on how Forza Horizon 5 stays true to its tried and tested gameplay formula, which is underwhelming in some areas, but welcome in others, as noted by Keza MacDonald in her 4/5 review for The Guardian.

"Despite the change of setting from idealised Britain to idealised Mexico, it feels almost identical to 2018's Forza Horizon 4, and has the same overwhelming maximalist tendencies -- the map is a forest of icons, an abundance of potential fun, and you are constantly showered with rewards, perks and bonuses that quickly feel meaningless," MacDonald wrote.

"But it also captures some of the same magic: the escapist fantasy of the open road, the freedom of driving, that gut-level satisfaction of revving a perfectly modelled supercar and feeling the controller shake in your hands."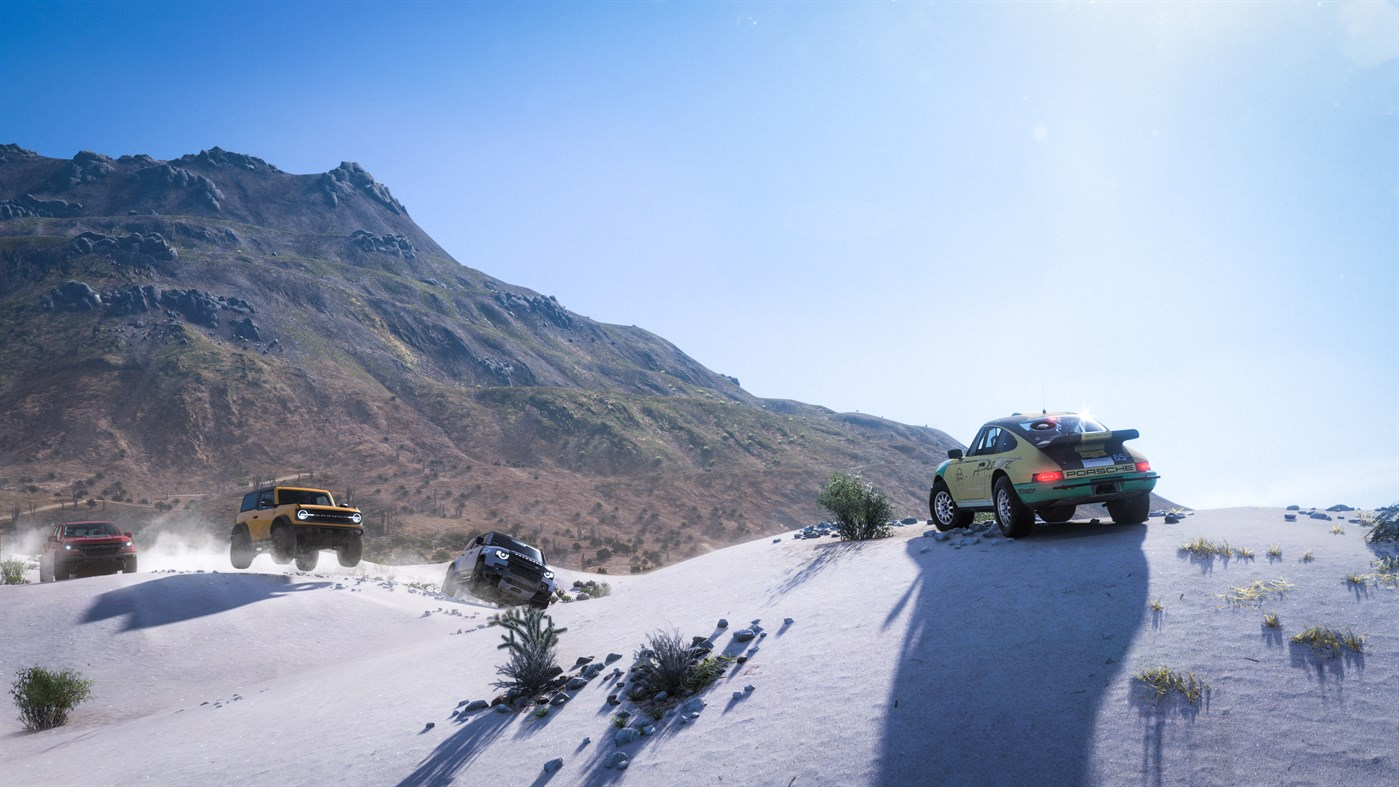 Eurogamer's Welsh noted how the Forza series has "accrued an astonishing range of play styles" since the first instalment launched in 2012.
"There's so much stuff to do that it can be disorienting to navigate, but Playground has chosen to lean into this multiplicity and enable them all as valid ways to play the game," Welsh wrote.
"You can explore the map, collecting barn finds and finding original murals and famous landmarks. You can take photos of every car in the game for Horizon Promo, or create challenges and events in the powerful Super7 and EventLab editing tools, or labour over car tunes and paint jobs, or run Rivals time trials. You can collect outfits and emotes for your avatar, phrases for the Forza Link player communication system, horns for your car. And, of course, you can collect cars."
Forza Horizon 5 introduces new social options, to build on the franchise's community elements. One such feature is Gift Drops, which allow players to send each other cars as presents.
"Gift drops are such a great way to brighten someone's day with a shiny new car, and I can already see how Forza Link will bring players together and encourage teamwork," Wald said.
The game also builds upon its online and co-op elements. The multiplayer suite is now called Horizon Open, and is split into categories -- Racing, Drifting, Playground Games, and the Eliminator. However, there's no longer a competitive mode.
Speaking to Eurogamer, the game's creative director Mike Brown said that he wanted Forza Horizon 5's competitive mode to be "more welcoming" than the previous instalment's ranked offering.
Overall, Forza Horizon 5 is a stunning game, with so much to offer that it is almost overwhelming. But strong visuals, enjoyable gameplay and a slew of different activities make the game a worthy successor to Forza Horizon 4.
"Forza Horizon 5 is a lot of things. Above all, however, it is the result of a racing studio at the peak of its craft and the best open-world racing game I have ever played"

Luke Reilly, IGN
"There is a lot in here that will keep you busy for days and weeks on end, in the best way possible," GamingBible's Abdou finished with. "This game builds on everything that already made this series such a success and leaves you inundated, in a good way, with so many activities. It's fun to play, stunning to watch, and even while writing this all I want to do is jump straight back into it."
GamesRadar's Wald added that both longtime players and newcomers are sure to have a blast discovering everything Forza Horizon 5 has to offer.
"As another fantastic entry in what is already a very strong series, Playground Games delivers impeccably detailed graphics, stellar audio design, and smooth controls that all work together to make Forza Horizon 5 an utter joy to play. I'm already itching to get right back into the driver's seat," she concluded.
IGN's Reilly rounded off his review calling Forza Horizon 5 a "deep and nuanced car nirvana for revheads and auto geeks", as well as an "extremely accessible buffet of racing spectacle open to everyone."
"Yes, Forza Horizon 5 is a lot of things," he added. "Above all, however, it is the result of a racing studio at the peak of its craft and the best open-world racing game I've ever played."