Football Manager 2020 releases at No. 1 in EMEAA charts
Football Manager beats out Q4 big-hitters, but otherwise charts remain steady as holiday season looms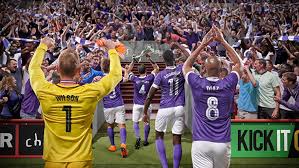 Football Manager 2020 is enjoying a strong launch week in the charts, beating out all the latest big releases to arrive in the top spot.
It has not been a week of surprises in the EMEAA combined digital and retail charts, with all the Q4 2019 big-hitters making an appearance as we enter the holiday season.
Star Wars Jedi: Fallen Order holds fast at No. 2 in its second week, while Call of Duty hops a spot into No. 3.
FIFA continues its reign as an ever present force in the charts at No. 5, nearly two months after release.
Pokémon Sword and Pokémon Shield still hold a firm grasp despite Nintendo's refusal to publish digital sales figures, placing at No. 5 and No. 6 respectively,
Grand Theft Auto V, having taken up permanent residence in the top ten, is up three spots to No. 7.
Meanwhile Luigi's Mansion 3 and Need for Speed: Heat continue to enjoy solid success, placing at No. 8 and No. 9.
While not a permanent fixture of the top ten, Rainbow Six Siege does return with remarkable frequency, and this week finds itself at No. 10, having climbed from No. 26.
Here are the Top 10 best-selling games by units (combined digital and physical) in EMEAA for the week ending November 24, 2019:
| Last Week | This Week | Title |
| --- | --- | --- |
| New Entry | 1 | Football Manager 2020 |
| 2 | 2 | Star Wars Jedi: Fallen Order |
| 4 | 3 | Call of Duty: Modern Warfare |
| 5 | 4 | FIFA 20 |
| 1 | 5 | Pokémon Sword |
| 3 | 6 | Pokémon Shield |
| 10 | 7 | Grand Theft Auto V |
| 7 | 8 | Luigi's Mansion 3 |
| 8 | 9 | Need for Speed: Heat |
| 26 | 10 | Rainbow Six Siege |
Participating companies in the GSD charts (run by B2boost on behalf of ISFE) are Activision Blizzard, Bandai Namco, Capcom, Codemasters, EA, Focus Home Interactive, Koch Media, Microsoft, Milestone, Paradox, Sega, Sony, Square Enix, Ubisoft and Warner Bros.
Digital data includes games sold in Australia, Austria, Bahrain, Belgium, Bulgaria, Croatia, Cyprus, Czech Republic, Denmark, Finland, France, Germany, Great Britain, Greece, Hungary, Iceland, India, Ireland, Israel, Italy, Kuwait, Lebanon, Luxembourg, Malta, Netherlands, New Zealand, Norway, Oman, Poland, Portugal, Qatar, Romania, Russia, Saudi Arabia, Slovakia, Slovenia, South Africa, Spain, Sweden, Switzerland, Turkey, Ukraine and UAE.
Physical data includes all games, but only those sold in Belgium, Denmark, Finland, France, Great Britain, Italy, Netherlands, Norway, Poland, Portugal, Spain, Sweden and Switzerland.