Flappy Bird to return
"Yes. But not soon," says creator Dong Nguyen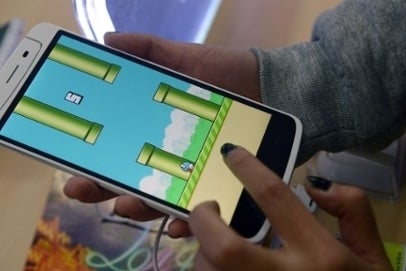 Vietnamese indie dev Dong Nguyen has told his Twitter followers Flappy Bird, the hit game he removed from the App Store, will return.
Asked if it would come back he told fans it would, but refused to set a date. He also suggested it would be a new and improved version of the title.
@painfullpacman Yes. But not soon.

— Dong Nguyen (@dongatory) March 19, 2014
The tweets echo a recent interview Nguyen gave to Rolling Stone when he said he was "considering" making it available again.
The game became famous as much for the drama surrounding the suddenly successful 28-year-old as for its simple and addictive game play after he revealed the game was making $50,000 a day from in-app ads. He was also accused of stealing artwork for the title, and began to ask for privacy through his Twitter account. Finally, in February, he took the game off the App Store.
"Flappy Bird was designed to play in a few minutes when you are relaxed," he told Forbes.
"But it happened to become an addictive product. I think it has become a problem. To solve that problem, it's best to take down Flappy Bird. It's gone forever."